Many artists turned their attention to their studios during the pandemic. A show opening Sunday at Artisans at the Dahmen Barn in Uniontown showcases work by two of them.
Judith Marvin paints in acrylic and lives along the Clearwater River near Myrtle. Richard (Dick) Domey, of Pullman, creates trunks and mosaic tables. An opening reception is 1 to 3 p.m. Sunday.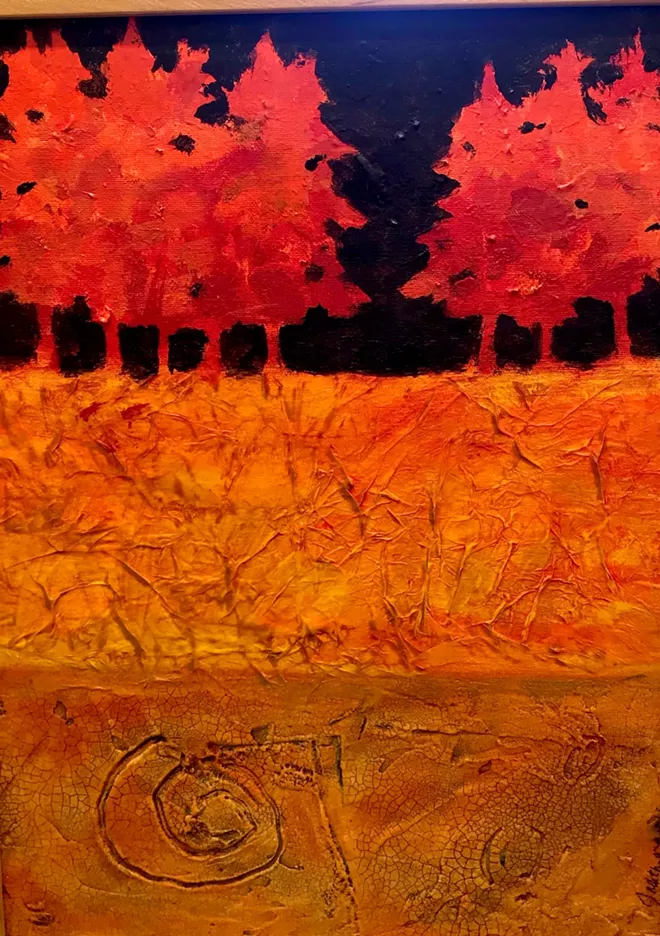 Marvin's paintings explore Inland Northwest scenery through abstraction, color and texture. She moved to Idaho with her husband in 1997 after retiring from the Foreign Service. She earned a degree in art from the University of Idaho after retiring and is also a print maker and book maker.


Domey's boxes are the culmination of decades of interests, experiences and developing skills through theater set design, wood carving, house renovation, tile work and European travel. His wood, fabric, metal and tile-ornamented boxes began with a request from a grandfather whose grandson wanted a pirate chest. Domey found he enjoyed making decorative boxes and continued to create chests of all shapes and sizes.
The exhibit runs through July 3. Barn hours are 10 a.m. to 6 p.m. Thursday through Sunday at 419 N. Park Way.