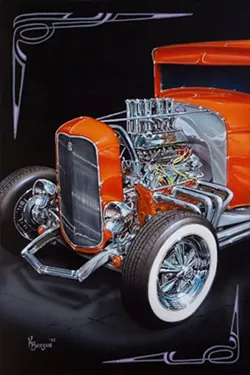 A reception launching a show by Lewiston artist Kevin Beeson is set for 4-7 p.m. Friday, Aug. 5, at Valley Art Center, 842 Sixth St., Clarkston.


Beeson's images of colorful vintage automobiles will be on display through Aug. 27. Gallery hours are 10 a.m. to 4 p.m. Tuesday through Saturday.
More information is at lcvalleyartcenter.org.

A fundraiser to help with remodeling costs for the center's kitchen and bathroom areas continues through Aug. 20, when a drawing will be held at 2 p.m. for an original oil pastel, "The Lion," by Clarkston artist Judy Fairley. Tickets, $5, are available at the center.