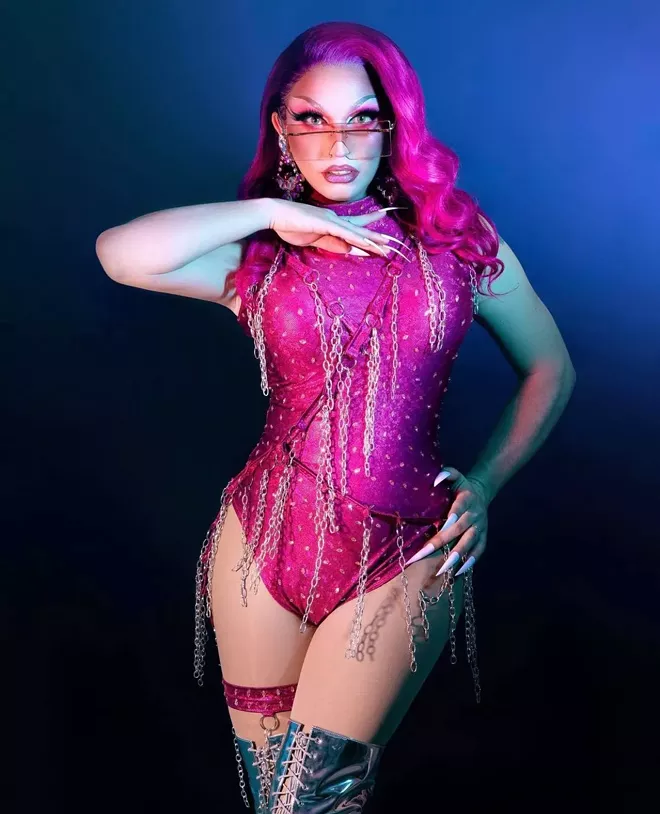 We caught up with Lipstick Divas owner/manager Jerid Lisher-Weinberg as he prepares to bring his drag show — this one titled "Steers and Queens" — back to his home state of Idaho with a one-night engagement Saturday (Oct. 9) at Boomtown American Saloon in Lewiston.

Lisher-Weinberg, a Potlatch native now based in Albany, Ore., started the business nine years ago and has worked with a long list of talent from throughout the Northwest, putting together an evening of entertainment he calls "jaw-dropping." For those who haven't been before or who wonder what to expect after a COVID-19 hiatus, here's a little more about Saturday's show, set to be hosted by Diva Dott and Babie More:
Inland 360: How long has it been since you've done a Lewiston show?
Jerid Lisher-Weinberg: We used to come twice a year, which started in 2012, but sadly because of COVID we have not done a Lewiston show since the fall of 2019. We had to cancel 2020 spring and fall and 2021 spring, and luckily we landed a fall 2021 at Boomtown, who so graciously asked to host us, and under the new ownership we have been treated like royalty.
360: What do you like about bringing shows to Lewiston?
L-W: I love bringing shows to Lewiston because I spent four years of my life here attending Lewis-Clark State College, and I was born and raised in Potlatch. I truly love bringing a part of my life in Oregon to Lewiston and showing amazing LGBTQ arts and talents. Especially in an area that lacks this type of entertainment.
360: What can people expect from this show?
L-W: Well, our slogan is "Come make a memory with glamour that will last a lifetime." We've always packed a punch with the entertainment — the costumes and the jaw-dropping stunts, comedy, group numbers and more. Just a very audience-interactive, engaged show that has a little bit for everyone. We've had an amazing following in Lewiston, and it's great to see family and friends.
360: Are there any specific COVID-19 precautions you're requiring/requesting?
L-W: Please follow your state, county and local government guidelines. Please wear a mask if you wish, stay home if you're experiencing symptoms, social distance if you wish — and, most importantly, have fun.
IF YOU GO
WHAT: Lipstick Divas drag show "Steers and Queens."
WHEN: 8-11 p.m. Saturday.
WHERE: Boomtown American Saloon, 516 Main St., Lewiston.
WHO: Ages 21 and older only.
COST: $15; limited VIP tables online only at eventbrite.com.