By MICHELLE SCHMIDT INLAND360.COM
If the amount of chocolate we consumed corresponded to what we knew about it, we would all be experts.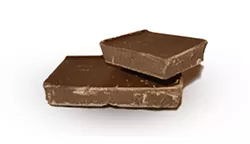 But alas, it does not.
Fortunately, for those who have interest in either – consuming or learning about chocolate – the Lewiston Library is hosting a lecture on the subject as part of their new Inquiring Minds program. For the program debut, Dr. Lauren Fins will be sharing about the natural and cultural history chocolate, an ideal venue for those seeking answers to important questions such as: Does chocolate cause acne? Where does chocolate originate? Why do I love it so much? And, of most importance: Will there be any chocolate to try?
The answer to that last question is yes. Part way through the talk, Fins will offer a taste of hot chocolate, prepared and spiced similarly to what the ancient Aztec or Mayan people drank. At the end of the talk, Fins will provide a chocolate tasting featuring a variety of quality chocolates, all of which are available in the region. The tastings will range from white chocolate, which has no cocoa solids, to types with around 71 percent cocoa solids.
"Tasting chocolate isn't the same as eating chocolate," explained Fins.
She compares chocolate tasting to wine tasting, which involves all of the senses. First, she said, you look at the chocolate and notice its finish; a properly prepared chocolate will have a sheen. Then you smell the chocolate, taking time to pick up any fruity or caramel notes. Then you listen to the sound is makes when it is broken; a good chocolate will snap.
Then, and only then, the chocolate goes in your mouth. Let it sit there, taking in the mouth feel while allowing the flavors to flow up and fill your nasal cavity. And you'll learn the party doesn't end there. There are more than 500 compounds in chocolate, including a few psychoactive chemicals. Whether it is those, the stimulants – like caffeine and theobromine – or the sugar, chocolate makes us feel good.
It's no wonder we love our chocolate. And we've been loving it in new ways of late. "People are really being experimental in amazing and incredible ways, mixing chocolate with lots of other flavors," Fins said.
She reports recent trends pairing chocolate – traditionally mated with nuts or fruit – with items like bacon and lavender and even breadcrumbs.
"I bought a bar a couple weeks ago, it was filled with salted caramel flavored with a dark chocolate stout. I don't even like stout, but that combination was fantastic," Fins said.
Fins, who recently retired from the University of Idaho, began learning about chocolate several years ago, when an integrated learning class she was teaching happened upon the subject as a way to delve into leadership, critical thinking and presentation skills. What they found was interesting enough that Fins was eventually awarded a Fulbright fellowship to develop a course on the subject. Study for this course landed her in Costa Rica where she was able to observe the growth and harvest of cacao pods.
She explains that, unlike, say, an apple tree that has one only harvest each year, cacao trees are harvested twice a year. The result is that various sizes and colors of cacao pods adorn each of the small, understory trees.
When the nearly one-pound pod is ready for harvest, it is cut in half to reveal the cacao seeds, which are arranged on a central axis and surrounded by pulp. These beans are bitter but edible – but it's only after being fermented, dried, roasted, ground and mixed with sugar, cocoa butter and other ingredients that they take on the palatable flavor we know and love.
Schmidt can be contacted at themichelleschmidt@gmail.com or (208) 305-4578.
If you go: WHAT: Chocolate: The Food of the Gods by Dr. Lauren Fins WHEN: Saturday, June 29 at 2 p.m. WHERE: Lewiston Library at 411 D St., Lewiston COST: Free
Inquiring Minds The last Saturday of every month is a good day to be curious. On these days at 2 p.m., the library will be hosting its newest program for adults at the Lewiston Library, Inquiring Minds.
"It's kind of an eclectic thing," said Heather Stout, program coordinator. "We want to explore what the public wants to know about."
That means topics for this program are open for suggestions. Besides chocolate, lectures will range from local issues to garden vegetables, the topic of July's lecture. Mackenzie Femreite, a UI nutritionist, will bring in what's in season from the garden and provide ideas for how to use it.
Upcoming lecture topics will be posted at www.lewistonlibrary.org.