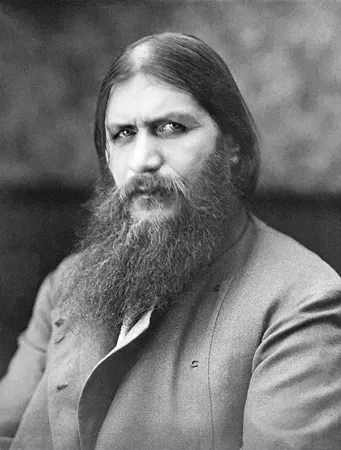 This week's trivia challenge by Amy Ferguson, Albion Library branch manager at Whitman County Library, tests your knowledge of spiritualism and famous mystics and oracles.
The Whitman County Library's online trivia challenge takes place at 5:30 p.m. the third Thursday of each month on its Facebook page.
What were the names of the three sisters famous for their role in the American spiritualist movement?

What was eventually determined to be the cause of death of the eccentric mystic Grigori Rasputin?

Who was deemed "the Wickedest Man in the World?"

What chemical was likely contained within the vapors that gave the Oracles of Delphi their powerful visions?

According to local legend, what creature has predicted disasters for the people of Point Pleasant, W.Va., for nearly 50 years?
Answers
The Fox sisters, Leah, Margaretta and Catherine Fox, who were known for holding seances in which "spirits" communicated through rapping sounds.

Drowning. Rasputin was shot at close range multiple times and was poisoned by potassium cyanide before being dumped into a frozen river, where he finally drowned.

Aleister Crowley. Crowley was a famous 20th century occultist, mystic, writer and mountaineer who founded a religion called Thelema.

Ethylene gas. This sweet smelling gas has aesthetic qualities that in light doses can produce feelings of aloof euphoria.

The Mothman. People claim that the Mothman first appeared prior to a bridge collapse Dec. 15, 1967.