Summer concerts are in full swing, despite the cool temperatures. National acts are packing arenas, amphitheaters and casinos from coast to coast. Smaller local venues in the Quad Cities area are awash in acts designed for patrons to ignore while drinking (queue your local folk troubadours here).

For those looking for intensity, community and engagement, extreme music — a broad term referring to punk, metal, hardcore and associated subgenres — is also lurching back to life in the area. Thanks to the do-it-yourself spirit that has driven extreme music for decades, a slate of shows is available in our neck of the woods this month and next.


Punk, metal, and hardcore music promoter Giant Palouse Earthworm has been the lifeblood of extreme music in Moscow and Pullman for a number of years. Named for the regional annelid anomaly, GPE even released a compilation album of bands from the area titled "A Decade in the Field." As soon as pandemic restrictions were lifted, GPE was immediately back at it. Its slate of summer shows is packed already and more are in the works: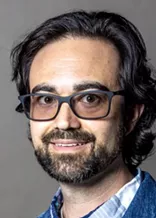 First up, Thursday, June 9, is an evening of some of the darkest metal around. Minnesota-based black metal band Nekrotisk is joined by Moscow's drone/doom outfit Sonorous Monolith and Washington state's Dweller in the Abyss, also playing black metal.


Stoner metal is on the bill June 19 as two Montana bands, Swamp Ritual and Runecaller, take the stage. Nine Denials from Colfax will open.


Northwest punk rock is on tap July 8 when GPE brings in Seattle's Zest and its skate/thrash punk hybrid with support from Spokane's The Emergency Exit and St. Maries' Better Daze.


The Giant Palouse Earthworm shows are at 7 p.m. at the Moscow Fairgrounds Grange Hall and are all ages; the cost is $5 at the door.


"A Decade in the Field" is available on Bandcamp and physical copies are available for sale at various locations in the Quad Cities, including Greenfield Glass and Goods in Clarkston.


Though nascent, the Lewiston-Clarkston Valley's SIMP has a handful of well-received shows under its belt. The band has captured its brand of furious hardcore on a self-released demo and an EP titled "Social Institutions of Malevolent Purpose," both released since March of this year. Hogan's Pub in Clarkston will host SIMP on Saturday, June 11, for its first hometown performance. Bluesy garage rockers Brothers will headline. Music starts at 10 p.m. for the free show.


Like a mythic beast rearing its head from deep within its dwelling, Lewiston's The Khind will play John's Alley Tavern in Moscow at 9 p.m. June 17. The Khind, which released a triple album in 2016 and has played live sporadically since, inches ever closer to its third decade, playing a distinct brand of metal that hybridizes a host of the genre's subcategories. The current three-piece lineup still features two original members: vocalist/guitarist Nate Khind and drummer Chip Clifford. They share the stage with fellow regional metal mainstays Strychnine, in addition to Chasm. Chasm features members of Slingshot, The Bedspins, Pagan Baby Riot and The Swelbows. Cover is $5.

For more information on coming shows, follow the bands, venues and Giant Palouse Earthworm on social media. Most bands listed are easily accessed through Bandcamp, at bandcamp.com, or on Spotify.
———
Thompson enjoys putting somewhat carefully chosen words in relatively meaningful order. He lives in Lewiston and is on Instagram as @theswap_quadcities and can be reached via email at lcvrecordswap@gmail.com. He has been to college.