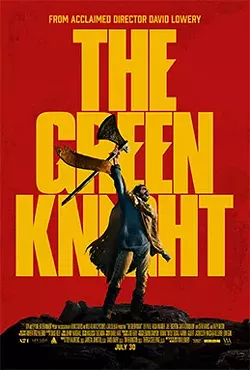 Director David Lowery's "The Green Knight," an epic fantasy re-telling of the Arthurian Medieval poem, finally hit theaters at the end of July after pandemic-related delays. The trailers promised a unique, fantastic yet grounded vision. The film delivered this and more. The pacing and archaic language might leave a few flat, but this is a film that is finding its cult and will be viewed for decades. It's now streaming on all major platforms.
The film is a deeply immersive experience and, as such, often leaves the viewer wanting more, yet coming up empty in the search. Here's a few rabbit holes to whet your palette for beautifully surreal, yet balanced media.
Movies
Two modern directors immediately come to mind for tightly-framed tales of great beauty and harrowing moments. Panos Cosmatos achieved instant cult status with 2018's "Mandy," an LSD-drenched Nicholas Cage vehicle that is almost wholly standalone in cinema. The movie centers on Red, a hardened fellow who lives and works in the woods with his soulmate, the titular Mandy. When a Manson-esque cult leader sets his sights on Red's love, the slow moving poetry of the first act turns to neon-burning rage. Cosmatos' first film, "Beyond the Black Rainbow," is spiritually similar and also absolutely worth a watch.
"Possessor" (2020) is a blood-drenched sci-fi thriller that is as meticulously plotted as it is visually acute. The story centers on an assassin who works by means of "possessing" another person via technological means and then carrying out the hit, thus leaving the real killer free and clear. A veteran possessor hits a snag when the man she is possessing begins to realize what is happening to him. To call the film harrowing is an understatement.
Side note: Both of the aforementioned directors are the sons of big cinematic names. Cosmatos' father is George P. Cosmatos, whose lengthy resume includes "Rambo: First Blood" and "Tombstone;" while Cronenberg's father is, naturally, David Cronenberg, whose list of entries in the horror canon are legion and include "The Brood," "Videodrome," and "The Fly" (1986), as well as the thrillers "A History of Violence" and "Eastern Promises."
Video Games
Most games set in the Middle Ages use the same rote mythology as a backdrop for developers to focus on whatever new take on RPG combat they've devised. A Plague Tale: Innocence (2019) is set in 14th century France. Not a mythological creature is in sight as protagonist Amicia guides her brother Hugo through the war-torn country where a plague of violent rats devours anyone in its path. The gameplay focuses on environmental puzzle solving, stealth, light combat and equipment upgrades. Imagine a combination of ICO (2001) with the Uncharted series; add a splash of any Assassin's Creed game set in Europe, and you'll get an idea of what you're in for.
Moving further back in time, Hellblade: Senua's Sacrifice is set in the eighth century and follows the titular Senua as she seeks to rescue her lover from the Norse goddess Hela. Senua faces a series of trials and is guided by voices in her head that she calls "Furies," though, in truth, Senua is suffering from psychosis. It's the rare game that communicates the mental and emotional strain a character is under, and this is part of Hellblade's draw. The game features a variety of environmental challenges, sword-based combat and intensely beautiful graphics, as games from developer Ninja Theory are known for. Both A Plague Tale and Hellblade have sequels in the works.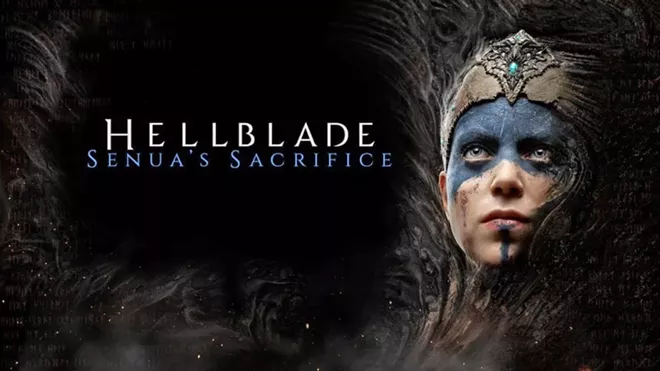 Music
The spare, acoustic beauty of "The Green Knight" soundtrack is very period specific. In terms of tone, composer Bobby Krilic's score for 2019's "Midsommar" mixes strings and electronics for tones similar to Daniel Hart's "Green Knight" score. In the same vein, Radiohead's most recent studio album, "A Moon Shaped Pool," is longtime band member Johnny Greenwood's finest hour, as the album's sweeping string arrangements take center stage. Similarly, Greenwood has scored multiple films, perhaps most notably "There Will Be Blood" for director Paul Thomas Anderson. This soundtrack's spare beauty and menace will satisfy any "Green Knight" fan. For dark, gorgeous ambience that often includes Tibetan singing bowls and other instruments not regularly featured on soundtracks, Brian Rietzel's score for the TV series "Hannibal" is an intense and stunning showpiece for the composer.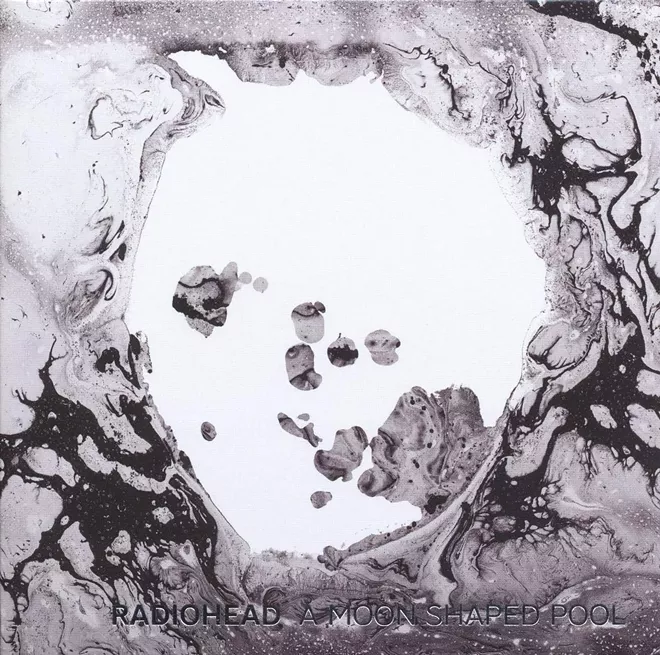 Thompson enjoys putting somewhat carefully chosen words in relatively meaningful order. He has been to college. He lives in Lewiston and can be reached at lcvrecordswap@gmail.com.