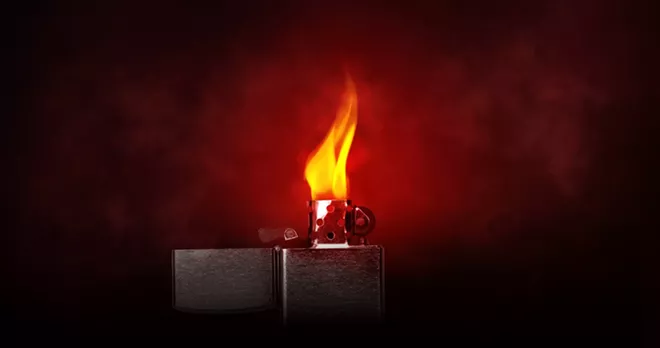 Editor's note: This story was updated online Wednesday with additional information after the print edition went to press.
For cannabis lovers, the numbers 420 have long served as a code. In states that have legalized recreational use, April 20 has become an Independence Day of sorts for cannabis users.
While there are cannabis-themed events taking place around the state this weekend, smoking pot in public remains illegal. That's why organizers of a cannabis-focused festival called Weedstock 2018 are taking the party to private land this weekend on the Palouse.
The free, three-day festival features around 50 bands, cannabis-industry representatives and speakers, fire dancers and comedians. Vendors will be selling crafts, food and other items, but what sets Weedstock apart from other festivals is that people are also invited to bring their marijuana and consume it together.
"Crazy fact: It started with a 25-person potluck dinner at my house. It just outgrew it tremendously," said Weedstock co-founder Dax Taylor, who is expecting more than 1,000 people at the festival starting Friday.
Taylor, 32, of Pullman, has spread word about the festival through his Facebook page 420 Union. Joining the page as a member is one of two requirements to attend, he said. The other is that people must be 21 or older.
According to state law, consuming cannabis on private property is legal. But even then, it cannot be consumed in public view. Taylor said he plans to block the entire event so it cannot be seen from the road. He told the Moscow-Pullman Daily News last week that the group met county ordinance guidelines and did not require a permit because admission is free and more than 250 people are attending. In a story Wednesday, the Daily News interviewed Washington State Liquor and Cannabis Board Spokesperson Mikhail Carpenter who questioned the legality of the event.
"The law very plainly states that you cannot smoke in view of the general public," Carpenter told the Daily News. "They're advertising it, and they're soliciting attendance from the general public. That makes it a public event, regardless of whether or not it's on private property."
Myers told the newspaper that charges can be leveled against organizers, the property owner and individual violators if laws are broken. He added that any retailers or growers licensed by the board that are in attendance may face penalties if they sell or distribute marijuana.
According to state law, consumption of alcohol in view of the public is also illegal.
To encourage people not to drive while intoxicated, the Pullman taxi service Pro Cab be available at the festival, Taylor said. Tent camping is also an option.
He also wants people to know they will not be serving or selling alcohol, although people can bring alcohol because it is private land.
"It's going to be a very peaceful event," he said.
Taylor is a cannabis-enthusiast and former budtender. He sees festivals as a growing part of the industry and a way to unite the cannabis community. He'd like the festival, which is funded by sponsors, to become an annual event.
The idea has faced some opposition.
"With it being a very small community, even with (Washington State University), it's still a very small-town mentality," he said.
Besides bands and speakers, the festival will include a drum circle, live glass blowing, bonfires and a VIP tent open after 11 p.m. where for $10 attendees can meet with industry members and celebrities.
"We don't know who all is going to show up," Taylor said. "I want people to come, have a great time, learn something and be safe — that's all that matters to me."
IF YOU GO
WHAT: Weedstock 2018
WHEN: 2 p.m. Friday to 7 p.m. Sunday, April 20-22, 2018
WHERE: On private land at the corner of Stevick Road and Upper Union Flat Road in Whitman County. Coming from Pullman, the festival is two miles past Klemgard County Park.
COST: Free
OF NOTE: Ages 21 and older only.
Here's the stage schedule for the weekend: