By Elaine Williams
For Inland 360
The timing of the coronavirus pandemic likely couldn't have been worse for the financial health of the Moscow-based Festival Dance & Performing Arts Association.
The nonprofit had to cancel this year's scheduled performance of "The Nutcracker" by Ballet Victoria of Canada because the border between the United States and Canada is closed, said Deanna Bren, executive director of Festival Dance.
The event is extremely important to the nonprofit, which organizes dance demonstrations for area school children by nationally acclaimed troupes. While they are in the region, the groups do paid-ticket performances.
Festival Dance relies on "Nutcracker" shows that draw crowds to Washington State University's Beasley Coliseum for the bulk of its revenue, Bren said. Festival Dance organizes "The Nutcracker" performance for the community every other year and then uses the proceeds for efforts such as subsidizing the tuition for its dance classes so more people can afford them, she said. The nonprofit, in existence since 1972, offers dance classes for all ages.
"These are very uncertain times for all the arts organizations," Bren said. "We are fortunate to have a strong constituency here in Moscow and a long history, so we are hopeful that we will have the support of the community and be able to continue for years to come."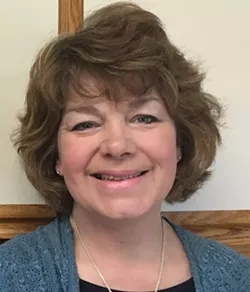 Festival Dance considered a number of alternatives, such as hiring the Eugene Ballet from Oregon for the Nutcracker, before realizing that wasn't feasible. After the organization made its decision, Beasley Coliseum canceled all its events through the end of 2020, Bren said.
Since then, she and other Festival Dance supporters have been getting creative, exploring different avenues for money and preserving as many activities as are safe in the present environment.
"The board decided unanimously we have to keep dancing," Bren said. "We have to keep, keeping on. We can't stop."
Bren has been writing grants and is selling tickets to a champagne Zoom event Nov. 22. Participants pay anywhere from $50 to $500 for boxes that contain a bottle of champagne and other items that will be delivered to their homes. The package includes a 45-minute Festival Dance presentation on Zoom to be watched online.
Looking ahead to 2021, it appears the San Francisco-based dance company, Tango Del Cielo, an Argentine Flamenco/Tango dance and music group, will still make a previously-scheduled appearance in February, with a pared-down itinerary for safety reasons.The event will be at the University of Idaho International Ballroom and limited to an audience of 200, compared with the venue's normal capacity of 800.
Grammy-nominated Tango Del Cielo is able to tour during the pandemic partly because they are members of the same family, Bren said.
Dance classes are continuing at the UI campus where the organization's dance director, Colleen Bialas, is based.
Bialas teaches UI students and some Festival Dance classes as part of a cooperative agreement between the university and the nonprofit. Festival Dance gets studio and office space at the UI in exchange for instruction from the group's dance director.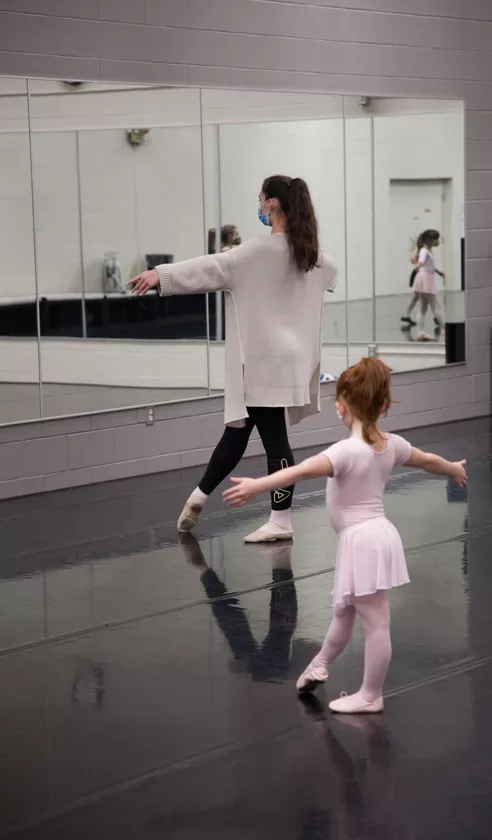 Bialas, who was an instructor during the 2016-2017 school year, returned to Moscow last spring after teaching at the Performing Arts Academy of Marin in Mill Valley, Calif.
"She's a very talented and beautiful dancer," Bren said. "She adds a level to the art that's unique in its creativity and its beauty. She has an infectious enthusiasm that really encourages the students."
Classes were capped at 12 people, even though the room where they are held can accommodate 20 dancers spaced six feet apart.
Dancers have lanyards for their masks and are required to wear them from the time they arrive on campus until they reach their spots in the studio. After that, it's up to the students and the students' families whether or not they wear face coverings.
"We're not traveling across the floor like we used to," she said. "For the most part, they're having a good time. They're loving being back in the studio."
In spite of all the adjustments, enrollment is down this year, with the classes for younger children running about half full, but not because of safety worries.
Teens seem to have enough independence and computer skills to navigate whatever portion of their classes are online, Bren said, but she's hearing from families that parents are spending a lot more time helping their younger children and are still figuring out how to incorporate extra curricular activities, such as dance.
Because of that, Festival Dance has adjusted its policies. Instead of closing enrollment after the first two weeks of classes, it's allowing students to join any time they feel ready.
They've made that accommodation, Bren said, out of recognition that the benefits of dance are especially relevant during the coronavirus pandemic.
"Dance is good for their immune systems," she said. "It's good for their mental health. It's good for building structure in their life. It helps them with the other areas they need discipline in."
As much as Festival Dance is accomplishing, a significant part of its program is on hold because of restrictions on travel and large group gatherings. Typically, they would bring in three or four professional groups a year to the area representing a variety of dance styles.
During the companies' stays, the troupes would do demonstrations at no charge to schools at the Gladish Community & Cultural Center in Pullman, where hundreds of children were bussed to see them. Sometimes the children got to dance alongside the professionals.
The groups also did master classes for UI students along with ticketed public performances.
"We try to bring arts and culture to the Palouse because we're kind of in an isolated area that doesn't have those opportunities," Bren said.
Tickets to the champagne event can be purchased by emailing dance@festivaldance.org information about classes is available at festivaldance.org.