Holiday festivities are winding to a close as Christmas Day approaches. Savor all the season has to offer at these holiday events: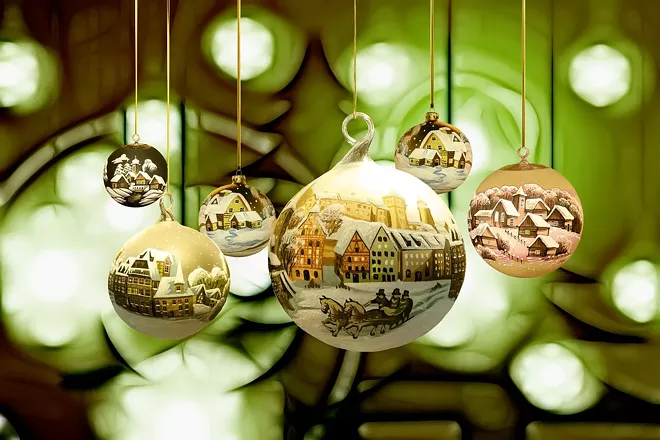 MOSCOW
Join the Palouse-Two River Beer Choir for Christmas Beer Carols at 7 tonight at Slice and Biscuit in Moscow. Slice and Biscuit is located at 125 E. Second St.
LEWISTON-CLARKSTON
The Lewiston Civic Theatre will perform A Cozy Christmas Cabaret at 7 p.m. today, Friday and Saturday in the Orchid Room at Morgan's Alley. The family-friendly show features contemporary and traditional Christmas songs and includes a visit from Santa. The event will include a silent auction with specialty baked goods and other items. Admission cost covers dessert and savories; a no-host bar and soft drinks will be available. Tickets are $20 for adults and $12 for children 12 and younger, who must be accompanied by an adult; reservations may be made at (208) 746-3401 or www.lctheatre.org. Doors open at 6:30 p.m. Morgan's Alley is located at 301 Main St., Lewiston.
Celebrate Christmas Eve Eve with an Ugly Sweater Rock Concert and Pajama Jam from 6 to 10 p.m. Saturday at Brock's. People are encouraged to dress in pajamas or an ugly Christmas sweater. The event features Christmas games and prizes. Shania Rales and Side of Shara will perform. Brock's is located at 504 Main St., Lewiston.
THE SURROUNDS
Winners of the gingerbread house competition at Oakesdale Library will be announced 1 p.m. Wednesday. The houses are on display at the library and voting is open until the winner is announced. The library is open Mondays from 1 to 6 p.m. and Wednesdays from 10:30 a.m. to 2 p.m. at 102 E. Steptoe.