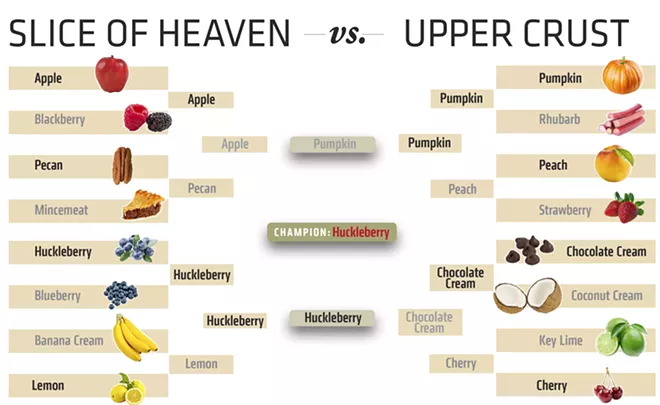 After many rounds of voting, huckleberry took home the ultimate prize in Inland 360's Holiday Pie Championship.
Huckleberry beat out pumpkin 152-130. Throughout the last round of voting, the two pies were neck and neck (or crust and crust?) but in the end, huckleberry pulled ahead with a 22-point lead.
Huckleberry attributed its win to a grassroots campaign and thanked voters.
"It was a tough race, but it's clear people wanted to go in a different direction with something a little more local and a little more wild," Huckleberry said.
Pumpkin conceded soon after the results were announced.
"It was a good race against many good candidates," said Pumpkin. "I was hoping voters would see the value in elevating tradition. I may not have won this time around, but I'm not going anywhere."
Like many elections, this one was not without controversy. Some voters and pies claimed pumpkin had an unfair advantage with voting taking place so close to Thanksgiving. These picky eaters alleged the election would have had different results if voting took place during another time of the year. However, 360 election officials stand by the count for the Holiday Pie Championship, noting the word "holiday" in the competition's title.
Pie analysts remarked on huckleberry's regional popularity. A berry that grows only in the northwestern U.S. and Canada had voters saying "bye bye" to the quintessential "American" apple pie. Analysts were united in their belief that a national pie championship would not yield the same amount of love for Idaho's state fruit.
Regardless of the results and how they came about, the clear winner was pie in general in all its forms and flavors.
Except maybe mincemeat, the lowest-ranking pie in the contest.
-- Inland 360