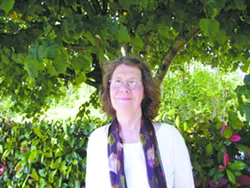 Janet Oakley grew up hearing stories about "Joisey boys," young men with strange accents who came malnourished from the tenements of New Jersey to labor in the wilds of the Pacific Northwest during the Great Depression.
They were members of the Civilian Conservation Corps, a federal relief program designed to put unemployed, unmarried men to work. At one point during the era, 25 percent of all men ages 16 to 30 were without jobs.
Oakley, 67, is the author of "Tree Soldier," a novel about the CCC experience in Washington state based on interviews with former corps members. Nearly all the men she interviewed had something in common, Oakley says. "They knew it saved their lives. They were extremely proud of the work they did."
The Bellingham, Wash., author turned to writing after raising four children and working as a museum curator and in education. She self-published "Tree Soldier," which went on to win the 2012 EPIC e-book award for historical fiction and the 2012 grand prize with Chanticleer Book Reviews. Its prequel, "Timber Rose," about a woman's mountaineering club during the same period, is forthcoming. Starting Tuesday, she'll visit the region for the Everybody Reads library program.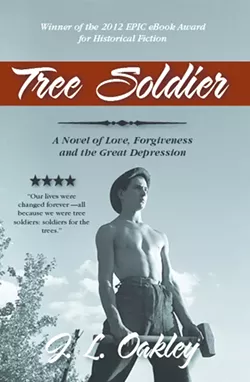 if you go
Who:
Author Janet Oakley
What:
Everybody Reads book tour for "Tree Soldier"
When and Where:
Lewiston — 6 p.m. Tuesday, Lewiston City Library Clarkston — Noon Wednesday, Asotin County Library Nezperce — 7 p.m. Wednesday, Nezperce Library Colfax — Noon Nov. 14, Colfax United Methodist Church; (a $12 catered lunch can be arranged by calling (509) 397-4366, or people can bring a sack lunch) Pullman — 6:30 p.m. Nov. 14, Neill Public Library, Pullman Moscow — Noon Nov. 15, 1912 Center
Online:
www.everybody-reads.org