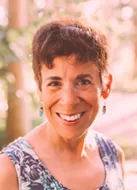 The Moscow League of Women Voters free fall speaker series gets underway this week with equal rights advocate Jo Ivester, followed next week by UI law professor Shaakirrah R. Sanders.


Ivester, of Austin, Texas, will discuss "The Politics of Raising a Transgender Child — Once a Girl, Always a Boy" at noon Friday, Sept. 16, at the 1912 Center, 412 E. Third St., in the Lecompte Auditorium.


Her 2015 memoir, "The Outskirts of Hope," documents her family's life in a predominantly Black town in the Mississippi Delta, where they moved in 1967 from Boston when she was 10 years old, according to a League news release. Drawn into the heart of the civil rights movement, she became an advocate for equal rights, often speaking about racial relations after her book was published.


Her activism now also includes raising awareness about the transgender community, and she serves on the boards of Equality Texas, the Anti-Defamation League of Central Texas and the Texas chapter of GLSEN.


Sanders, who this year also is a visiting professor at Penn State Dickinson Law, is set to talk via Zoom about the legal ramifications in Idaho of overturning Roe v. Wade.


The meeting ID is 235 972 2514 and passcode is 168982 at bit.ly/LWVRoevWade.
She'll cover legal updates and developments resulting from Dobbs v. Jackson Women's Health Organization, including an overview of the multiple lawsuits filed in Idaho's state and federal courts, according to the news release.


A contributor for SCOTUSblog, Sanders regularly is sought to share commentary on current events related to constitutional law and the U.S. Supreme Court, including for CBC News Network, "Politics Nation," "NOW Tonight with Joshua Johnson," The New York Times, Washington Post, Associated Press, BuzzFeed, Glamour Magazine, YahooNews! and "All Things Considered."