Moving to the rolling hills of the Palouse from the flatlands of southern Idaho opened up a vast new terrain for artist Bobbi Kelly to explore in watercolor.
The Moscow painter has spent a decade capturing the region's hills, downtown buildings and other picturesque landscapes. Saturday, her work will be for sale in the boutique at the Winter Market at the 1912 Center in Moscow, alongside items by more than a dozen other area artisans.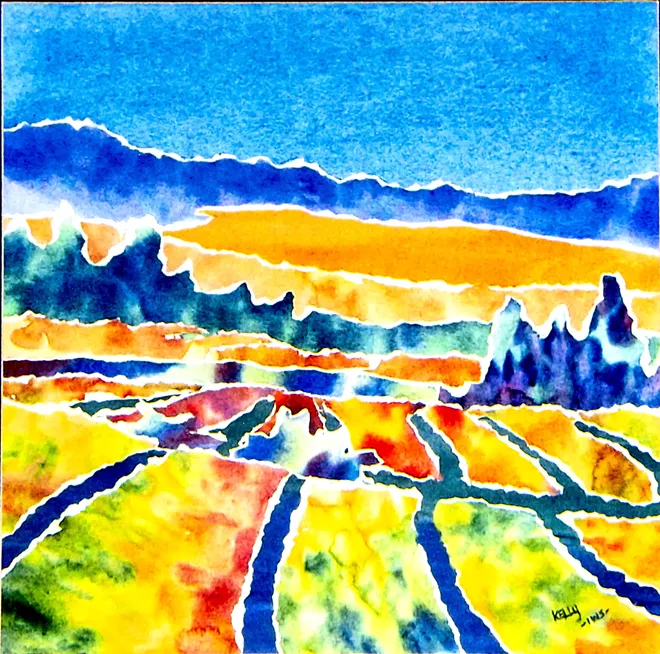 About "a million years ago," Kelly attended the University of Idaho as an aspiring oil painter. She spent her career teaching high school art in Mountain Home, Idaho, where she found it easier to teach youth to paint using acrylics and watercolors rather than oils. That's when she realized she preferred working in watercolors, she said.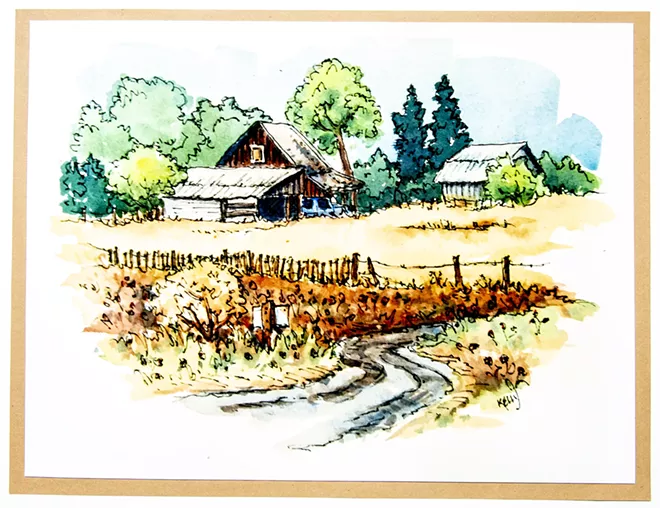 After retirement, Kelly moved to Moscow to be near family. She joined the Palouse
Watercolor Socius around 2009 and has continued to perfect her impressionistic style. Besides painting en plein air, she enjoys creating watercolor collages. She makes these collages by painting sheets of paper and then tearing them up and piecing them back together to form a scene. Her cards and prints range in price from $2.50 to $12 and her original paintings are around $200.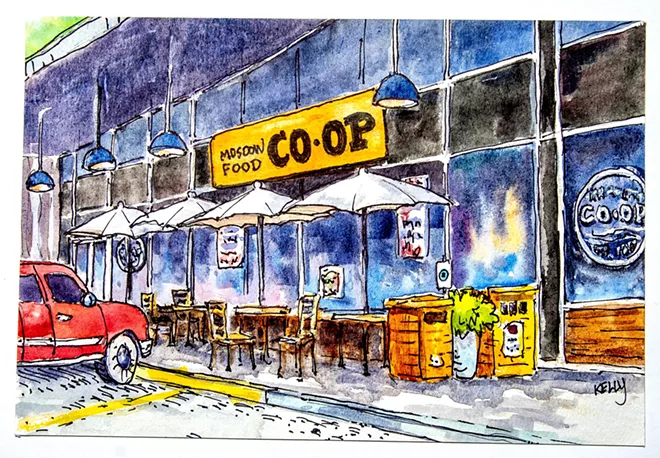 IF YOU GO
WHAT: Winter Market.
WHEN: 10 a.m. to 2 p.m. Nov. 14.
WHERE: 1912 Center, 412 E. Third St., Moscow.
COST: Free.
OF NOTE: Kelly's work will be for sale in the second floor boutique at the market.