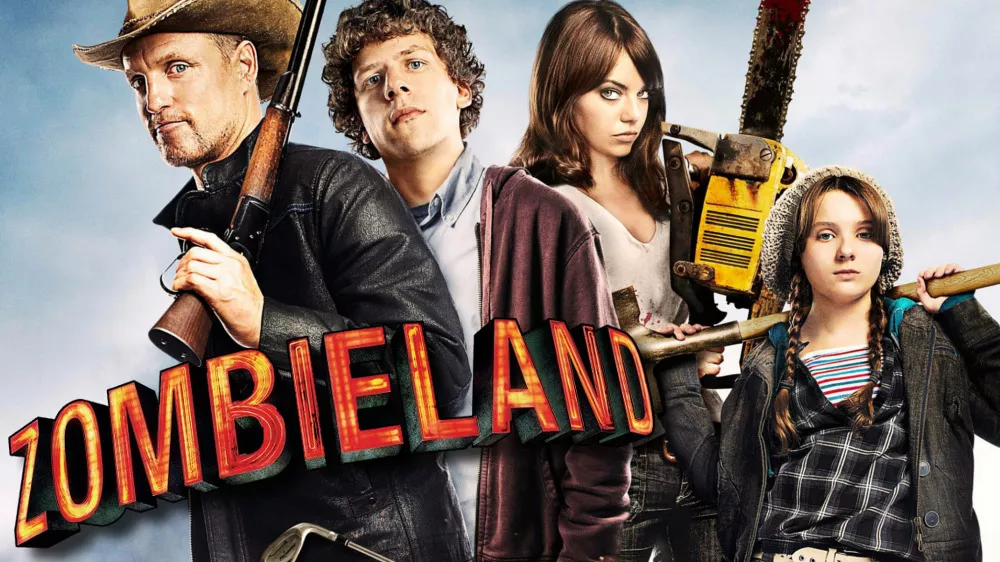 by Kaylee Brewster For Inland 360
It's summer, and that means many people are off high-tailing it on the road. For the rest of you, you're probably wishing you were gone, too.
If that's the case, here are some road trip movies so you can travel without leaving the couch.
"The Muppets" (PG)
Kermit the Frog and all the rest of Muppetational crew all head west to live their dreams of becoming stars. Not only is it a classic "get the gang together" in Muppet tradition, but it contains some good road trip tunes, plenty of laughs and a patriotic tribute to America.
"Thelma and Louise" (R)
When you murder a man who deserved it, the obvious next step is going on a road trip with your bestie, right? At least that's what you'll get in "Thelma and Louise" an iconic film in just about every way possible, and of course the two lady leads are irreplaceable.
"Easy Rider" (R)
If "Thelma and Louise" is the go-to girl trip, then "Easy Rider" is the must-have macho version, with memorable performances from Peter Fonda and Dennis Hopper, who search for America on bikes. This movie also features an unforgettable soundtrack.
"Motorcycle Diaries" (R)
The "Easy Rider" of South America, in which Che Guevara (Gael Garcia Bernal) goes on a trip that changes his life. If you've ever wanted to travel to the Andes, Machu Picchu and Amazonian jungles, this film will take you there.
"Mad Max: Fury Road" (R)
Take a trip into the apocalypse with a mad man and warrior woman being pursued by a water-hoarding warlord. Despite the bleak setting, "Mad Max: Fury Road" is beautifully filmed without losing any of the action.
"Zombieland" (R)
Columbus (Jessie Eisenberg) finds himself in the middle of the zombie apocalypse when he decides to travel with two sisters (Emma Stone and Abigail Breslin) and a twinkie-loving zombie killer (Woody Harrelson) to an L.A. amusement park -- if they can beat the lines of the undead first. "Zombieland" delivers everything you could want in a horror/comedy/post-zombie apocalypse road trip.
"National Lampoon's Vacation" (R)
The mother of all family vacation movies goes to Walley World with the Griswolds. Just be thankful you're only watching the chaos and not experiencing it yourself as everything that can go wrong will in hilarious fashion.
"Little Miss Sunshine" (R)
Another family adventure that puts the "fun" in dysfunctional as the Hoovers take a trip so that their youngest (Abigal Breslin) can participate in a Little Miss Sunshine pageant. Plagued with car troubles, family relationship troubles and work problems, the Hoovers just can't catch a break, luckily for the audience.
"The Trip" (R)
When Steve Coogan (played by Steve Coogan) is asked to review the U.K's finest restaurants and his girlfriend bails on him, he takes Rob Brydon (played by Rob Brydon). Filled with delicious cuisine, beautiful countryside and entertaining comedy, the film ponders important things in life, like what makes for a good Michael Caine impression.
"Ice Age" (PG)
Before people took trips, animals did in the form of migration. When a mammoth, a sloth and a saber-tooth tiger band together to return a helpless human to its tribe, it could be the first road trip ever. "Ice Age" has fun and cute characters, lots of laughs and a heart-warming lesson on what it means to be family, or in their case, a herd.
Brewster is a graduate of Lewiston High School and Lewis-Clark State College who is earning her master's degree in film and television studies at the University of Glasgow. She can be reached at kaylee.brewster@hotmail.com.