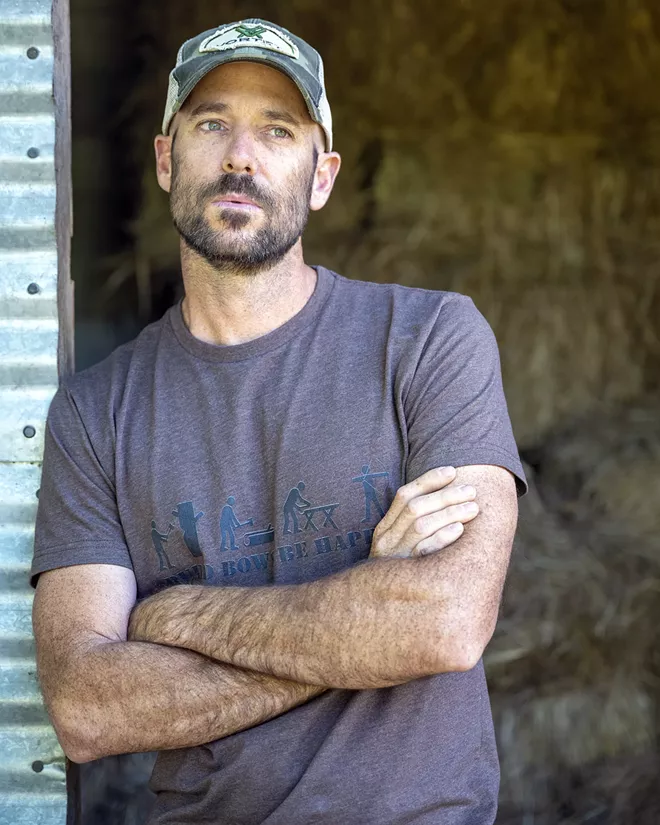 Clay Hayes knows something we don't — his fate.
Last fall Hayes, who lives near Kendrick, participated in the latest season of "Alone," the popular History Channel survival show. And since his return to the Gem State, he hasn't been able to tell anyone how well he did.
But little by little, week by week, fans, friends and maybe even some family members who have been kept in the dark, have learned he did pretty well. Just how far he got will be revealed tonight in the show's season finale.
After last week's penultimate episode, Hayes was one of three remaining contestants. Also remaining are Theresa Emmerich Kamper, of Exeter, in the United Kingdom, and Biko Wright, of Otis, Ore.
Hayes seems to be in good shape even after spending more than 60 days alone on the shores of Chilko Lake in British Columbia, Canada. The show features 10 contestants. Each is dropped off in a solitary location with 10 survival items of their choosing. They film themselves as they work to secure food and shelter, battle the elements and stave off loneliness and homesickness. They are given satellite phones, which they can use to "tap out" or quit. Contestants also can be pulled from the show following periodic medical examinations. The one who lasts the longest wins $500,000.
Hayes is a wildlife biologist who formerly worked for the Idaho Department of Fish and Game. Now, he works for himself making YouTube videos focused on hunting, bushcraft and natural history. He also teaches people how to build primitive bows and other archery equipment.
During the course of the show, Hayes' bushcraft and bow hunting skills served him well. He harvested a young mule deer buck early in the season and preserved the meat by smoking it. While fishing has been tough, Hayes caught one fish with a handmade fishing pole and another with a handmade gillnet. He also killed a grouse and foraged wild berries and mushrooms.
Along the way, he has had encounters with a mountain lion and with grizzly bears and displayed his ability to craft things like a landing net, the fishing rod and a toy airplane. He has spoken of missing his family — wife, Liz, and sons, Coye and Fenn.
Colton Barnes, whose parents Ron and Adele Barnes live in Lewiston, was among the last four contestants pulled for medical reasons related to weight loss in the Aug. 12 episode.
The show airs at 6:30 p.m. Thursdays on the History Channel. It streams for a fee and delayed viewing on Amazon Prime. An update about the season finale is scheduled to appear in Friday's edition of the Lewiston Tribune.