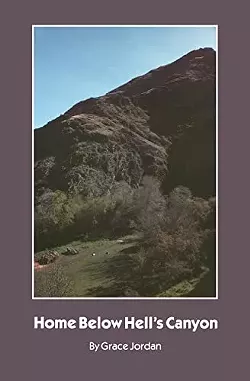 A series of three book discussions at Orofino's Clearwater Memorial Library featuring true stories of early Northwest homesteading starts at 1 p.m. Saturday, Jan. 21, with "Home Below Hell's Canyon," written in 1954.


Grace Jordan, wife of the late Idaho governor and senator Leonard B. Jordan, penned the autobiographical account describing their life on a remote sheep ranch in the 1930s in the Snake River Canyon.

Saturday's event will be led by Russ Tremayne, professor emeritus of history at the College of Southern Idaho in Twin Falls.


The "Tough Paradise" series continues at 1 p.m. Feb. 11 with "Lochsa Road," 1991, by Kim Stafford, led by Ron McFarland, and March 4 with "Stump Ranch Pioneer," 1942, by Nelle Portrey Davis, led by Carrie Seymour.


Books for each discussion are available to check out from the library, 402 Michigan Ave.
The program is presented by the Idaho Commission for Libraries, Idaho Humanities Council and National Endowment for the Humanities.