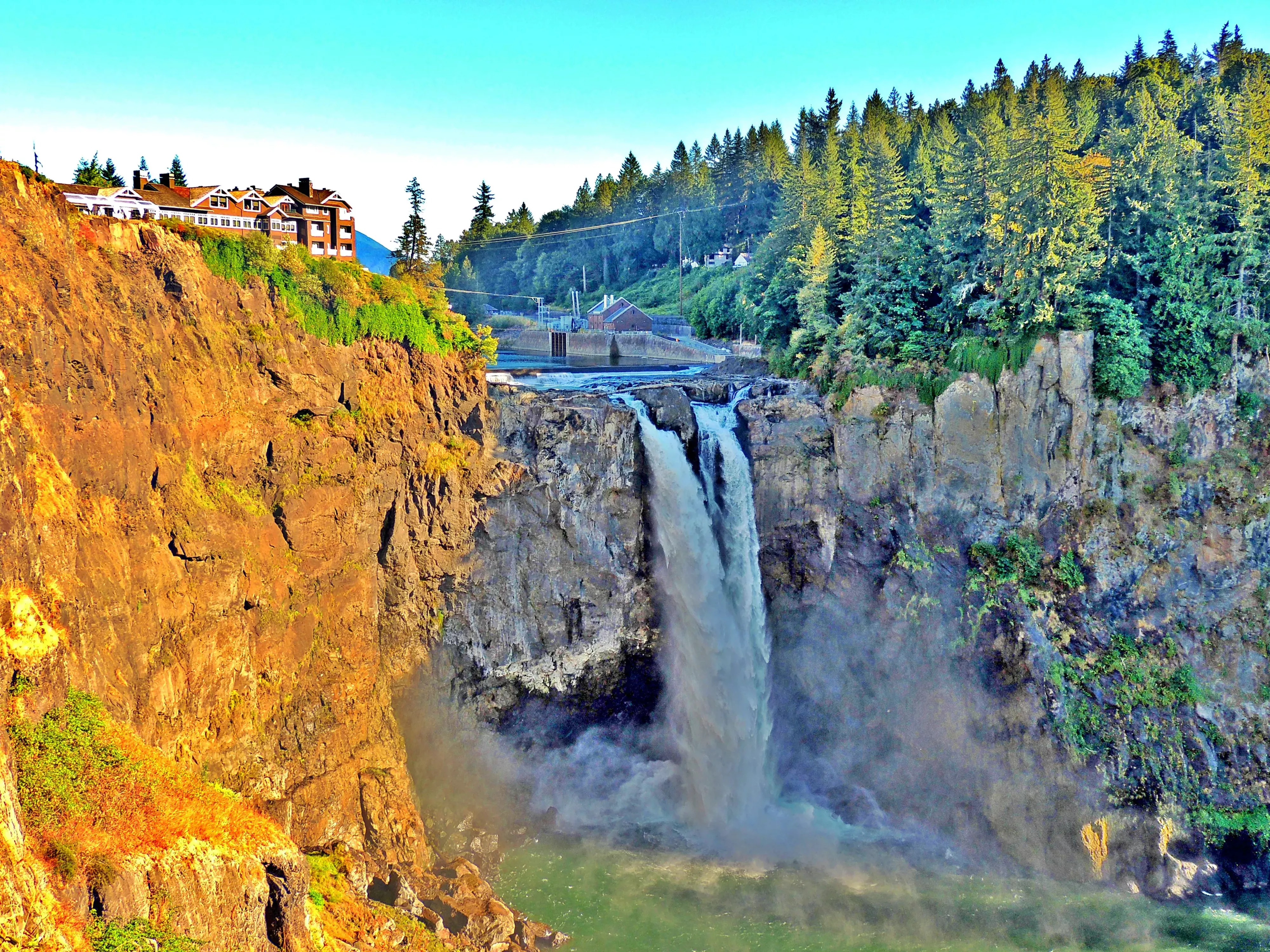 Commentary Kaylee Brewster
The misty forests and modern cities of the Pacific Northwest are showing up more and more on TV screens. Here are some popular and some lesser-known shows set and/or filmed in our corner of the planet.
"Twin Peaks" (1990-91, 2017-) Filming locations: Snoqualmie, Monroe and North Bend, Wash. Set in the fictional town of Twin Peaks, an FBI agent investigates the murder of a young woman. A revival of the series premiered this year on Showtime featuring much of the same cast and locations.
"iZombie" (2015-) Filming locations: Vancouver, British Columbia, Canada While the show is set in Seattle, it's filmed in Vancouver (close enough) but often has images of the Space Needle, Mount Rainier and other woods and waterfront. "iZombie" is about a med student who becomes a zombie and helps police solve murders.
"Portlandia" (2011-) Filming location: Portland, Ore. Many are familiar with this sketch comedy series that parodies Portland life. Portlanders and those who know the area can recognize various locations and see familiar faces with cameos from the Portland Trailblazers.
"Grimm" (2011-17) Filming location: Portland, Ore. Another Portland-based TV show, again featuring the city as well as Portland's many nearby forests and parks. It tells the story of a police detective who discovers he has the power to detect and fight the monsters detailed in Grimm's fairy tales.
"Grey's Anatomy" (2005-) Filming locations: Seattle (interior filming Los Angeles) The cityscape and Space Needle feature prominently in this medical drama centered around surgeons at Seattle Grace Hospital.
"Grinder" (2015-16) Filming locations: Los Angeles This one isn't filmed in the Pacific Northwest but it's one of the few TV shows set in Boise (although Fred Savage did visit the state capital for "research purposes"). Dean Sanderson (Rob Lowe), who plays a lawyer on TV, returns to Boise to run the family law firm with his brother (Fred Savage), despite the fact he's never practiced real law.
"Frasier" (1993-2004) Filming location: Los Angeles, (establishing shots, Seattle) Dr. Frasier Crane (Kelsey Grammer) moves to Seattle and works as a radio psychiatrist. While like many on this list where the main filming isn't in the set location, the Space Needle and Seattle skyline are heavily featured, especially in the show's familiar logo.
"Wayward Pines" (2015-) Filming locations: Various locations in British Columbia, Canada Again, not filmed in Idaho but set in the fictional town of Wayward Pines, Idaho, where a secret service agent searching for two missing federal agents finds himself stuck in the cult-like town.
"Northern Exposure" (1990-95) Filming locations: Roslyn, Easton and Redmond, Wash. This time, Washington takes on the façade of Alaska as a New York City doctor finds himself a fish out of water in the small town of Cicely, Alaska.
"Arrow" (2012-) Filming locations: Vancouver, B.C. The fictional DC comics city of Starling City (later changed to Star City) seems to be nicely situated on the West Coast, emphasized by the British Columbia landscape. "Arrow" tells the story of a back-from-dead billionaire who returns to his city as a hooded vigilante armed with a bow and arrow to take down the baddies.
Brewster is a graduate of Lewiston High School and Lewis-Clark State College and has a master's degree in film and television studies from the University of Glasgow. She can be reached at kaylee.brewster@hotmail.com