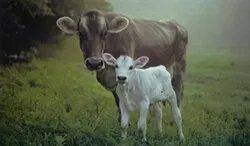 KAMIAH — Vendors are being sought for the fourth annual Buttermilk Festival May 5 at Kamiah's Riverfront Park.
Community members, businesses, artisans, craftsmen, food vendors and organizations are welcome to participate. The booth fee is $15 for a 10-foot by 10-foot space. Larger spaces are available.
Sign up or more information is available by calling (208) 935-2556.