True ghost stories are rarely the terrifying tales told in horror movies. They're more subtle and ephemeral, like a tap on the shoulder from an unseen dimension.
This October, Inland 360 asked readers to share their real-life ghost stories. Thank you to everyone who participated. This week we present the best for your Halloween weekend reading. We chose one winner, Gladys Rice of Pullman, who will receive a $25 gift card to an area restaurant.
First place
Daughter had an 'imaginary friend'
I was married in Butte, Mont., and the first home my husband bought us was a century old. It had old-time charm — a turret, a stone foundation, a dirt basement and wrought iron fences.
Our first daughter was still too young to walk when we moved in, so we slept on the main floor on a futon with her at night. The walls were so thick we could not hear people knocking on the doors, unless we were right by the doors. Eventually, we moved upstairs and slept on mattresses on the floor, my husband and I in one room and my daughter in another.
About five years later we had another girl. As my second daughter grew, she had an affinity to a backroom, an add-on to the kitchen. It was our laundry room. She had an imaginary friend in that room that she visited with. I often felt the hair on the back of my neck rise in that room. Once I was in there, early in the morning, and someone behind me said "Mommy." It was not one of my children. I went upstairs; my children were asleep.
Often in the kitchen, glasses would crash by the sink when we were not in the room. One time when my husband was home alone upstairs, a pile of dishes fell on their own into the kitchen sink. Over the years, the hardest thing was the nightly creak. Every night around 3 a.m. my bedroom door would creak open of its own accord.
I had one bad experience. I was up late, after midnight, doing dishes. My husband was at work, catching up when no one else was there to interrupt him. I felt someone walk by behind me, through the kitchen. I turned around, and no one was there. The children were asleep, and these were heavy footsteps. I called my husband and told him to come home, immediately. I learned staying up late was not a good idea. My oldest daughter was 10 years old when we moved to Pullman. Her favorite thing? Moving into a young house!
— Gladys Rice, Pullman
Honorable mentions
Birthday visitation
Michael Martino, my own personal Mr. Right, died in a car accident in 1977. I went a little crazy with grief and picked up with another man, Dave, and moved to Bismarck, N.D. — in January, in a snowstorm. But, that's another story.
Summer finally arrived. I was shopping in town one day. While walking, I felt someone coming up behind me so I moved to the right. An arm came around my shoulder and I felt a light kiss on my cheek. He released me and walked on.
Imagine my shock to "see" a slightly transparent Michael walking on down the sidewalk. He turned back, smiled and waved, then slowly disappeared. I almost fainted.
Back home, I told Dave about it. He laughed and said it was nonsense. I was beginning to agree when my eye fell on the calendar on the wall. It was Aug. 12, Michael's birthday.
— Rebecca Nourse, Clarkston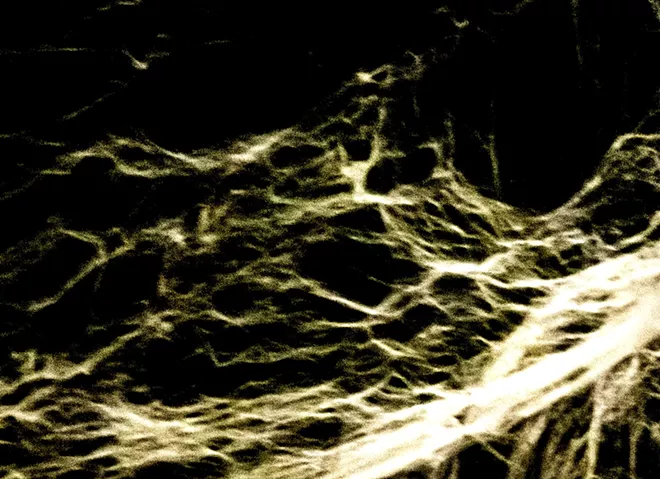 Couldn't get out of there fast enough
Back in the 1980s, the telephone company community relations team I was a part of, was building accessible bathrooms for the Lewiston Civic Theatre cast in the basement of the theater's building (the Anne Bollinger Performing Arts Center) at Sixth Avenue and Eighth Street.
I was working alone one Sunday when I heard footsteps and then a discordant blast on a trumpet. The sound was coming from the stage area, which was one floor above me. I thought perhaps someone had entered the building and was practicing for some performance. These foot falls and blasts on a horn went on periodically all day. I started timing them. They began at 20 minutes after the hour each time.
At 4:15 p.m., I decided to call it a day, and I quietly went up through the green room and into the carpenter's room to see who was practicing. In the carpenter's room, I was at eye level with the floor of the stage. It was pitch-black dark. I heard footsteps again but no blast of the horn. I thought it was either a ghost or a nut and I had disturbed it. The hair on the back of my neck went up as I beat a hasty retreat to the basement door.
— Ken McLaughlin, Clarkston
Gripped by his past on the Palouse
The barn on the farm in Pullman was built in 1918. My grandfather bought the farm in 1919. My story takes place in 1990, when I lived there.
It was a fall afternoon. I was working in the barn rolling up part of a roll of 4-inch drain tile. I was working in a 20-by-20 foot area. To keep the roll straight, I walked backwards while rolling the tile. The only thing behind me was the barn wall, 20 feet away with nothing between me and the wall. I had gone about 8 feet when I backed into something. Something fell behind my head and across my shoulders. I turned to look to see what it was but there was nothing there. I went back to rolling the tile when the same thing happened again — something (or someone) fell across my shoulders, then I felt something grip my shoulders. I turned around quickly but there was no one there. I've wondered if it was the spirit of my grandfather or the man who built the barn.
I told this story to other relatives, friends and neighbors and they've looked at me like I'm nuts. Some smile, others never came back or went in the barn again. Personally, I think it was my grandfather. He and I spent a lot of time together when I was growing up. I feel his presence with me today.
— Gerald Henson, Moscow
Spirit of 'benevolent dictator' lives on
We have been raising and showing dogs for 40-plus years. In that many years, we have also had to say goodbye several times.
Our first dog was a German Shepherd named Kelly. Kelly was a great teacher and became the alpha pack leader as we added more dogs to our household. We learned about many types of dog behavior from her. She was a good pack leader; she never bullied or lorded over the other dogs. They respected her position. We referred to her as a benevolent dictator.
There were places in the house that belonged to Kelly, and no other dog tried to intrude on them. She would lay near my feet in the evenings while we watched TV; that was her favorite spot.
Not long after she died and had gone to the Rainbow Bridge, we were watching TV one evening and Ditto, a smooth collie and the new pack leader, stepped on Kelly's old spot, yelped, and jumped sideways. Neither I nor my hubby had moved or said anything and nothing startling or loud had happened on TV. We both believed that Kelly was visiting, Ditto stepped on her, and she snapped at Ditto. It is said that dogs can sense and see things that we can't, and we believe that is so true. After that incident, Ditto was very careful to avoid that spot for the rest of her life. This is only one of our ghost stories concerning our dogs, but it is one of the best.
— Dorothy Newkirk, Pullman