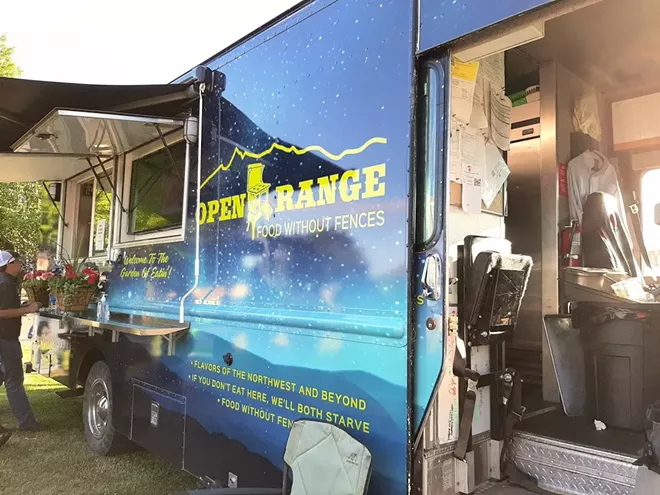 Lewiston's Food Truck Night features a variety of dishes, from frozen cheesecake dunked in chocolate to brisket-topped macaroni and cheese. Attendees can enjoy the ambience of live music and delicious smells and indulge in as many treats for which they have the patience to stand in line. The next event is set for 5-9 p.m. July 13 at the Nez Perce County Fairgrounds. Here are a few meals that make it worth braving the crowds. The food is listed by truck or booth.


1: Happy Cheese LLC – Classic grilled cheese with bacon.
Cost: $5
With the motto, "Making cheese grate again," this bright yellow food truck has a variety of grilled cheese options and Italian sodas.


2: Open Range – Sockeye salmon sandwich.
Cost: $12.95
A thick slice of sockeye salmon served on a ciabatta bun with sweet potato chips and shallot butter, and, of course, a side of fries.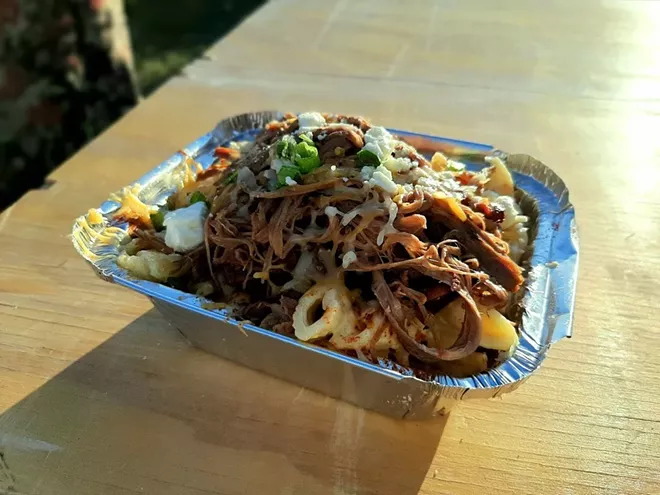 3: Love Shack – Brisket mac.
Cost: $9
This gooey penne macaroni and cheese is topped with smoked brisket, feta and green onions.


4: Genie's Catering Service - No. 3 combo.
Cost: $9.50
This combo comes with a barbequed chicken kabob, two egg rolls, glass noodles and fried rice.


5: Deeney's Ice Cream – Frozen cheesecake.
Cost: $6
A frozen cheesecake slice is dunked in a chocolate shell and covered in your choice of peanuts or sprinkles.