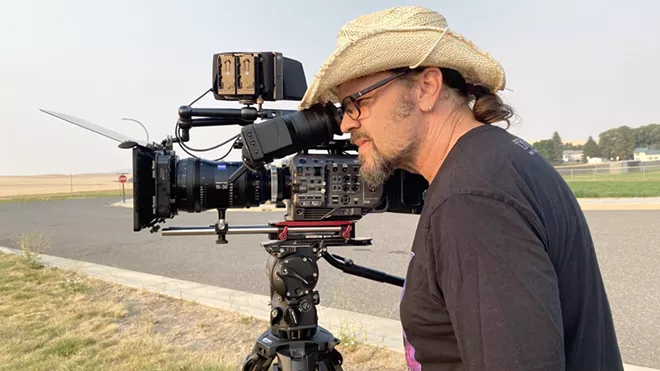 Clarkston native and first-time film director, Rantz Hoseley, recently returned to his roots, physically and cinematically, while filming "Die," a short he wrote and directed in Lewiston and Moscow this summer. This is Hoseley's live-action directorial debut, though he's no newcomer. His resume features a long and impressive list of positions in animation, video games, comics and publishing.

Despite having extensive experience working in genre-based projects, he unabashedly describes "Die" as an art film. With a bevy of films as inspiration, Hoseley set out to explore less-chartered filmic territory.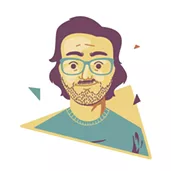 "There is a tendency in American films to completely ignore the experience of life in rural communities," Hoseley said in a recent interview. "That's bothersome for a number of reasons, but the biggest is that, for someone living in rural America, the wordless message given in film after film is: 'Your lived experience and your stories don't matter.'"
Hoseley cites the films "Spirit of the Beehive" (1973), "Y Tu Mama Tambien" (2001) and "White Material" (2009) as inspirations for depicting rural life in "Die."
"I loved how these films gave an authentic and deeply personal depiction of life in rural communities outside of America," Hoseley said. "As an artist and filmmaker who grew up in a rural environment, I think it's incredibly short-sighted to not tap the drama and struggles that exist in middle America, and it's a huge part of what motivates me in the stories I'm choosing to tell on screen."
While American blockbusters lean into the big moments, both physically and emotionally, Hoseley homed in on art films' ability to pull back and look at the quiet things that can be forgotten and ignored, yet still carry a lasting impact.
Hoseley points directly to Terence Malick's "Tree of Life" (2011) and Krzysztof Kieślowski's "Three Colors: Blue" (1993) as films that achieve these specific moments. "(These films) bring the totemic nature of those moments to life — how summer light glittering through maple leaves can spark a razor sharp memory of a father, or how the cool and silent bottom of a pool can strip the years away, making you feel like a child again."
Hoseley is clear that there isn't one moment, scene, camera movement or other singular cinematic aspect from these films that he intended to recreate.
"Most of these influences are filtered through the specifics of the story, combined with a dozen other factors," he said, "resulting in something that might leave ghosts of influence lurking around in the shadows, or in a brief moment where light plays tricks."
That is, with one exception, but it's a notable one — director Paul Thomas Anderson's 1999 epic of personal moments both quiet and bombastic, "Magnolia."
"This film remains in my all-time top three favorites, and I revisit it a couple of times each year, because it is a masterclass in being able to successfully pull off things you are explicitly told not to do in film," Hoseley said.
"Magnolia" features a 10-minute prologue that ends with a long shot of a young boy in a hallway, while the narrator tells the audience, "These things happen every day…" It's this moment that Hoseley used intentionally for an homage in "Die."
"As an intentional bookend and nod to that moment (in "Magnolia"), "Die" ends on a shot of William, our young protagonist, as he walks towards us down a hallway, emerging into a state of knowledge," Hoseley says, adding with a smile, "But that'll be our little secret."
Thompson enjoys putting somewhat carefully chosen words in relatively meaningful order. He worked on the film crew of "Die." He lives in Lewiston and is on Instagram as @theswap_quadcities and can be reached via email at lcvrecordswap@gmail.com.