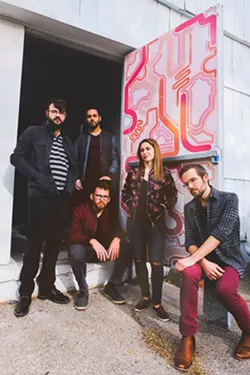 If "excitement" and "adventure" aren't words you typically associate with chamber music, the next installment in the University of Idaho Auditorium Chamber Music Series might change your mind.


The Akropolis Quintet, a "collective voice driven by real excitement and a sense of adventure" (The Wire magazine), plays at 7:30 Tuesday, April 11, in the UI Administration Auditorium, 851 Campus Drive, Moscow.


Billing itself as the first reed quintet to grace the Billboard Charts, in May 2021, the ensemble consists of Kari Landry, clarinet; Andrew Koeppe, bass clarinet; Ryan Reynolds, bassoon; Matt Landry, saxophone; and Tim Gocklin, oboe.


Those same five members founded the group in 2009, presenting 120 concerts and educational events worldwide each year, according to their website, akropolisquintet.org.


The quintet has collaborated with poets, a metal fabricator, dancers, small business owners, string quartets and pop vocalists, according to its website, in its passion for exploring new sounds.


Tickets — $25 general admission, $20 for seniors and $10 for students — are at uitickets.evenue.net.