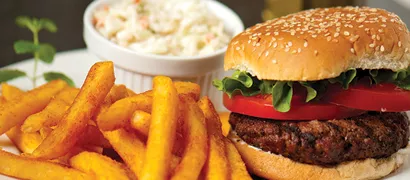 Congratulations to our winner and finalists in the 2016 Inland 360 Readers' Choice Award for Best Burger Joint. The contest received 1,008 verified votes during an 8-day period Aug. 6-14.
And the 360 award for 2016 Best Burger Joint goes to ...
Grumpy's Restaurant & Lounge, Clarkston

(314 votes)
Finalists were: Main Street Grill, Lewiston (220 votes), Humble Burger, Moscow (206 votes), and

KC's Burgers and Brews, Lewiston

(148 votes).