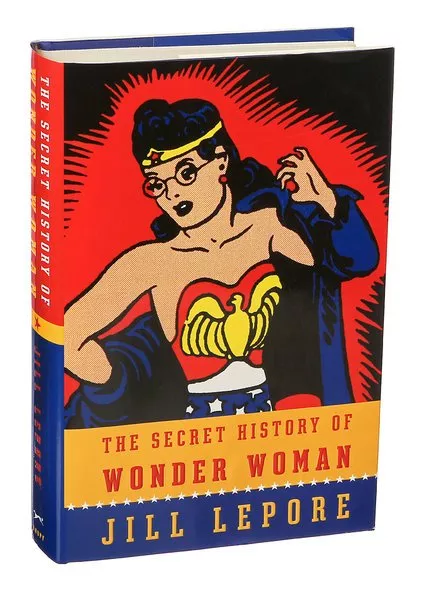 By ELAINE WILLIAMS For Inland 360
Throw my extended family together for the holidays and the inner nerd emerges.
Yes, there will be football on television. My parents have lived in Nebraska, the Cornhusker state, since they married in the late 1950s and my Dad is a retired sports copy editor.
But get away from the living room and you'll find clusters of us engrossed in "Cities and Knights," a game about gathering territory and resources. We might also be taking a quick trip to Hot Shops Art Center, a museum and store featuring dozens of Omaha artisans in a converted downtown mattress factory.
When we do, it takes less than 30 seconds for the conversation to turn to one of our common languages — books.
At Thanksgiving my sister and I were both reading "The Dollhouse," by Fiona Davis in a random coincidence. My nephew's wife, Charlie, had polished off "American Heiress," by Jeffrey Toobin and "The Crimson Petal and the White," by Michel Faber. "American Heiress" is my favorite read of 2017. The book about the Patty Hearst kidnapping delves deep into the backgrounds of the Hearst family and Hearst's captors to make sense of a crime that became part of my earliest memories. It was splashed across the evening news when I was 4-years-old.
"The Crimson Petal and the White" is an illicit but not pornographic historical fiction novel about a Victorian-era prostitute in London. Get past the racy plot line and it gives life to a character that, Charlie pointed out, might have just been a mention in a Dickens novel. In doing so, it offers an important part of history about how limited options were for single women in that era. As a bonus, Charlie told me to skip Faber's "The Book of Strange New Things" but recommended "The Apple," short stories that are a sequel to "Crimson Petal and the White."
As fun as all of this was, on the airplane ride home back to Lewiston I realized I had gotten caught up in the moment and told a big, fat lie. I said that once I started a book, I rarely stopped until I finished.
With more reflection, I realized that 2017 was a year of as many false starts as finishes. Even more startling though, was that the books I left behind were really great. Usually they were abandoned because I couldn't finish them before they were due at the library. So this year, as a New Year's resolution, I'm going to go back and get closure on these great works.
Here is my list in alphabetical order:
"Alexander Hamilton" by Ron Chernow. Chernow makes you understand the long odds America faced in its early days and the enormity of the patriots' sacrifices as you feel the cold, hunger and, at times, the desperation of Revolutionary War soldiers. And that's just in the first quarter of the book.
"At Random: The Reminiscences of Bennett Cerf," by Bennett Cerf and Christopher Cerf. I stole this book from my husband's shelf. It's the memoir of the founder of the publishing firm Random House. My husband ordered it after we found and watched old episodes of the game show "What's My Line?" on Youtube, which decades later are still really compelling. Cerf had an eclectic personality and was a panelist on the show. As my husband was talking about this during Thanksgiving, we learned that my paternal grandparents liked the show so much they would interrupt their Sunday bridge game to watch.
"Homegoing" by Yaa Gyasi. The story follows the lives of two half sisters born in Ghana in the 18th century. One stays in Africa and the other is sold into slavery. Like "Alexander Hamilton," this explores a part of history that every American citizen should be aware of.
"Lila" by Marilynne Robinson. This is the third in a series of books by Robinson set in the fictional town of Gilead. It holds up well on its own, exploring questions about faith, family and what it means to belong. An Idaho native who moved to Iowa, where my Dad was born, Robinson's life mirrors mine a little, in reverse.
"Talking as Fast as I Can: From Gilmore Girls to Gilmore Girls (and Everything in Between)," by Lauren Graham. My daughter and I have watched the "Gilmore Girls" from start to finish. She gave this book by the star of that show to me last Christmas. It's essential reading for any fan of the series.
"The Secret History of Wonder Woman" by Jill Lepore. I thought I knew the history of women's suffrage in the United States and then I made it mostly through this piece of nonfiction which, similar to "American Heiress," reads like a novel. It's worth your time even if you don't care about comic books. ——— Williams is the business editor at the Lewiston Tribune. She can be contacted at ewilliam@lmtribune.com or (208) 848-2261.