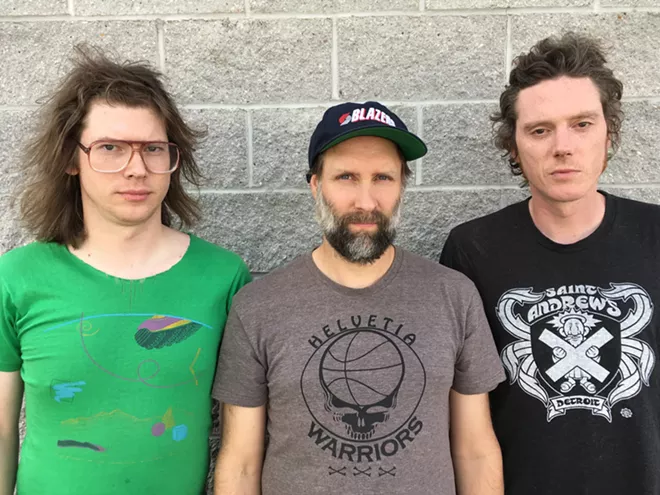 By Ashley Centers For Inland360
Since opening in 2015, the Moscow restaurant Humble Burger has made itself a home for live music. For co-owners Nate and Hannah Wolff and Chris Aberle, a "modest" music festival seemed like a logical next step.
Their Modest Music Fest featuring 37 bands at multiple Moscow venues Saturday and Sunday will realize that idea.
"We have a lot of absolutely fantastic local bands, and we want to give them the opportunity to perform on a bigger stage. We wanted to bring a diverse lineup to this area so folks here can see all the different kinds of amazing music that's being created in the Northwest," said Nate Wolf.
They also hope to raise the profile of the area for touring bands who maybe hadn't thought seriously about playing a show in Moscow.
"We're located in a great place for a lot of touring bands to stop, so hopefully this will make more out-of-town bands take note of what's going on here musically," Wolff said.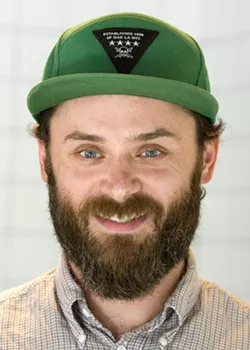 The co-owners of Humble Burger, who make all their decisions as a committee, started seriously talking about creating a music festival in February, and with the help of Eric Gilbert of the band Finn Riggins, began working to secure headliner Built to Spill (see related story). Wolff booked other musicians with the help of friend and local musician Bart Budwig. Budwig will play at One World Café Saturday night and is also a sound engineer for the festival.
"We booked a number of bands that we're very excited to see perform because they're doing something different and unique to what most folks would think of as Pacific Northwest music. That helped us finalize this year's artists," Wolff said.
Other artists performing include Bryan John Appleby (Seattle), the Weather Machine (Portland), Cosmos (Seattle), Cataldo (Seattle), Ben Walden (Moscow), Charcoal Squids (Missoula), Joseph Hein (Albion), Mise (Moscow), Mother Yeti (Pullman), Skinny the Kid (Moscow) and more. All of the artists are from the Northwest, except the Ambulanters, who are from Lincoln, Neb. The band played Humble Burger and enjoyed the experience, so they planned a tour around the festival, said co-owner Chris Aberle.
Wolff spent many late nights at his computer ironing out details with bands and agents and more hours conversing with his wife and others trying to figure out how to put together a festival that fit their ideals.
"We like to keep things small and simple," said Wolff. "And hopefully that helps us focus on the quality of what we do. We don't want to make this into another Sasquatch Music Festival or South by Southwest. We want to do something that fits with the kinda-big-small-town vibe of Moscow. There are so many things we appreciate about this city, and we're hoping this will just add a tiny bit more to what makes this such a cool and unique place to live."
Several area businesses and restaurants are helping sponsor the event. If they "get even close" to breaking even this year, the Modest Music Fest will return next year, Wolff said. If they make a profit, 10 percent of the proceeds will go to the Latah Recovery Center.
IF YOU GO
WHO: Modest Music Fest
WHEN: 9 to 11:45 p.m. Saturday and 1 to 10 p.m. Sunday
WHERE: Humble Burger, 102 N. Main St., Moscow One World Cafe, 533 S. Main St, Moscow Mikey's Greek Gyro's, 527 S. Main St, Moscow Last Frontier Pizza Co., 100 W. Fourth St., Moscow
COST: $30 for a wristband for the entire weekend or a la carte tickets at the door.
OF NOTE: A la carte tickets are $10 Saturday night and $15 Sunday and will be available in limited amounts at each venue at the door. Tickets for the headliner show featuring Built to Spill Sunday night are $25. Wristbands can be purchased at Humble Burger or online at www.eventbrite.com. Wristbands will be available to pick up at Humble Burger starting at 11 a.m. Saturday with valid ID.
Additional information is available by emailing: info@humbleburger.com