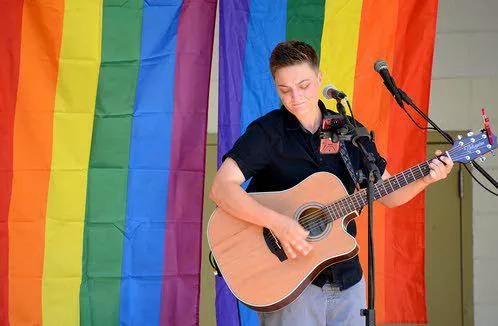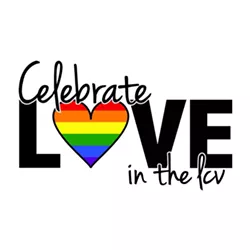 Myndie VanHorn wants you to know: The Lewiston-Clarkston Valley's Pride event, Celebrate Love, is back.

The event, from 4-9 p.m. Saturday, July 9, at Pioneer Park in Lewiston, comes amid a fraught time on the national level, as the Supreme Court's repeal of Roe v. Wade disproportionally affects LGBTQ+ people, and concern grows that the decision could affect other rights, including gay marriage.
The atmosphere nevertheless will be celebratory in the face of such challenges, VanHorn said.


She was among a group of valley residents who organized a candlelight vigil during a different crisis, after the June 2016 massacre of 49 people at the Pulse nightclub in Orlando, Fla. Hundreds of people gathered for that hastily arranged memorial, and the local event took hold, evolving into the annual Celebrate Love at Pioneer Park — until the pandemic put it on hiatus.
Its return includes the event's signature live music, vendor booths, family activities and food, as well as presentation of the Major Tom Community Spirit Award, in memory of former valley resident Randy Sarbacher. Performers set to take the stage include Sammi Hanchett, Struggle Club, Shania Rales and Redheaded Stepchild.


In an expanded version of a feature first offered in 2019, attendees can get married, have a commitment ceremony or renew vows at the event. Participants 18 and older who secure a marriage license in advance can fill out a form at chromalcv.org/get-married to tie the knot during the celebration, under a special tent organizers purchased for the occasion.


Prefunc: Hogan's Pub in Clarkston is throwing its Pride Prom at 10 p.m. Friday, July 8, for those who want to get a jump on the celebration.
There is no cover charge for the 21-and-older Freaker's Ball, with a DJ, drink specials, door prizes, Jell-O shots and costume contest.