Along with Art Under the Elms at Lewis-Clark State College, a variety of other Dogwood Festival events are happening this weekend in the Lewiston-Clarkston Valley.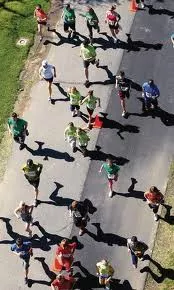 The Seaport River Run
The line formation for the 36th annual Seaport River Run starts at 9:40 a.m. Saturday at Swallows Park in Clarkston. The race is 2.9 miles or 6.2 miles (10k) along the Snake River to Hells Gate State Park. Jet boat transportation will be provided by Snake River Adventures, at no charge, back to the start area. Late registrations will be accepted until 45 minutes before race time for $18 with a shirt and $10 without a shirt.
Seaport Quilt Guild Show
Area quilters will display their latest works at the 28th annual Seaport Quilt Guild Show Saturday and Sunday at the Clarkston High School gym. Hours are 9 a.m. to 5 p.m. Saturday and 10 a.m. to 4 p.m. Sunday. Dogwood Show and Shine
One can see cars, trucks, motorcycles and trikes at the Dogwood Show and Shine from 10 a.m. to 3:30 p.m. Saturday on Fourth Street along the west side of LCSC. Awards are at 2:30 p.m.
Art of Giving Food Drive Students at LCSC are holding the Art of Giving food drive during Art Under the Elms. They'll build a "food sculpture" with donated items. For every two items donated one receives $2 off a Dogwood Festival T-shirt. Their booth will be near the front of the library. Monetary donations will be accepted and matched up to a total of $250. All donations will benefit the YWCA and Community Action Partnership food banks.