A cast of area residents and familiar scenes from around the region will be featured in a coming movie about two foster children and their adventures on a weekend hike.
"Waking Up in Idaho" began filming in late August and is expected to wrap up this month with a release in theaters around Idaho in February 2022.
Eve Bean-Allen, of Kooskia, transitioned from her role as a local naturopath, chef and resort clerk to act as the film's producer.
"This is my first time producing," Bean-Allen said. She said she and the film's cinematographer, Jason Ferrell, once worked together at the Lewis and Clark Resort in Kamiah. Ferrell is friends with the movie's writer and director, Jonny Lewis. This is Lewis' first feature film.
"When Jonny told him he was making a movie in Idaho (Ferrell) said, `I know the place and I know the people to be in it.'"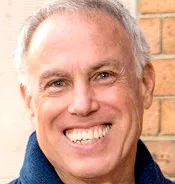 Lewis, who has written and directed other short films, came to Idaho in March to scope out the area and meet people. Bean-Allen said Lewis was so impressed that he returned in May and stayed for the summer, crafting his script to include locals and several regional locations in Kamiah, Kooskia and Grangeville.
The story is about two foster kids—a 14-year-old Native American girl and her 15-year-old white foster brother—who get split up when they lose the foster home they've shared for three years. Each youngster ends up with a single foster mom. To make the split less traumatic, the moms take the kids on a hiking weekend. The kids have some emotional baggage but the moms do, too. With patience and laughter, the four forge a special weekend they will long remember.
The cast includes three professional actors, but also Dekin Carney, a Lewiston 10th grader who has been acting for three years; Sheldon Allen, a Nez Perce tribal member; Chase Haight, who works at the feed mill in Kamiah; Cheryl Bogle, a ham radio operator and seamstress from Kamiah; Elsha Law and Daniel George, both of Kamiah; Monique Shropshire, a social worker living in Kendrick; Lara Smith who works at the Clearwater Progress in Kamiah; Ranai Rauenzhan, the manager of the Clearwater 12 Motel in Kamiah; and Luella, Ruthie and Maddie Smith, also of Kamiah.
"We wanted to use local Idahoans," Bean-Allen said. Wilson "stressed that a lot and let them be who they are. He has found it quite lovely and charming here because people are really nice."
Some of the local venues that will be featured in the film include the Hogsback Deli & Ice Cream, Annie's Lunchbox and Threads Northwest in Kamiah; Syringa General Hospital in Grangeville and several woodsy locations along the Selway River and Mount Idaho Grade areas.
"We wanted to show the local area because it's very diverse and beautiful here," Bean-Allen said.
After the film wraps, Wilson hopes to premiere it in Boise, Lewiston and Grangeville. After that, Bean-Allen said, the hope is to have it released digitally.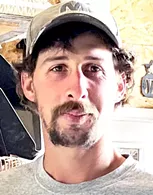 More information about the production is available at: wakingupinidaho.film.
Update: Dekin Carney's grade was listed incorrectly in the original version of this story. It was corrected Sept. 3.