It's a big music weekend, but you can also celebrate summer with a hushed visit to a gallery, giving your pup time to paddle or visiting a National Night Out.
Aug. 26
POTLATCH — The music of Johnny Cash will headline the second annual Return to Riverside Music Festival Aug. 26, and will feature live music from 11 a.m. to 9 p.m. at Ponderosa Park here, 760 Ponderosa Drive.
In addition to the six bands scheduled, the family-friendly festival also includes food, beverages and handmade crafts for sale, and local history information.
The music schedule includes:
11 a.m. — Delta G 12:30 p.m. — Beargrass 2:30 p.m. — American Bonfire 4:30 p.m. — Hillstomp 6 p.m. — the Hankers 8 p.m. — the Cold Hard Cash Show, a Johnny Cash tribute band
Gates open at 10 a.m., and cost is $10 for adults, $5 for ages 5 to 17 and free for those 4 and younger.
Aug. 26
LEWISTON — Country music group Lonestar will play the annual Lewiston's Hot August Nights concert outdoors Aug. 26 at Boomers' Garden downtown here.
Gates will open at 5 p.m., and attendees may bring lawn chairs for seating at the all-ages show.
General admission is $35, and $5 discount coupons are available at multiple locations in the Lewiston-Clarkston Valley. Tickets are on sale at Lewiston Center Mall, Lewis-Clark Credit Union locations, Lewiston Dynamarts and online at ticketfly.com.
Boomers' Garden is at 0301 Second St.
Info: www.lewistonhan.com/event/concert-info.
Aug. 26-27
GENESEE — The Little Pink House Gallery will present an exhibit of works by 14 artists Aug. 26-27 here.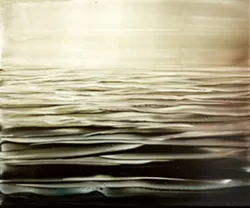 The exhibit, named "quietQUIET," features 14 regional and nationally recognized artists at the venue, 157 N. Elm St. Hours are 10 a.m. to 5 p.m. both days.
Participating artists are Ann Christensen, Ross Coates, Ray Esparsen, David Herbold, Jill Hosmer, Aaron Johnson, Marilyn Lysohir, Lauren McCleary, Ludmilla Perez, Amber Perrodin, Brian Sostrom, Ellen Vieth (gallery owner), Nara Woodland and Len Zeoli.
Aug. 27
CLARKSTON — Sit. Stay. Swim.
Happy canines will make a splash during the annual end-of-season dog swim from noon to 2 p.m. Aug. 27 at the Asotin County Family Aquatic Center here.
The gathering for good dogs will include dog costume and fetch contests. Hamburgers and hot dogs will be available for purchase.
Cost is $4 per dog. Aggressive dogs or dogs in heat aren't allowed.
The center is at 1603 Dustan Loop.
Aug. 28
POMEROY — Garfield County's 15th annual National Night Out is 5 to 8 p.m. Aug. 28 at Pomeroy City Park and will feature live music, free food, prizes and resource booths.
The Paradons will perform live music during the event, and free hamburgers, hot dogs and drinks will be available. Door prizes will be given away, as well as prizes for bingo games.
The Garfield County Sheriff's Office and Garfield County Fire District No. 1 will provide a variety of vehicles for display.