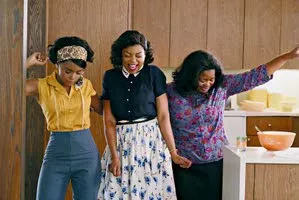 This week's trivia challenge by Sarah Phelan-Blamires, public services librarian at Whitman County Library, tests your knowledge of Black authors in honor of Black History Month.
The Whitman County Library's online trivia challenge takes place at 5:30 p.m. the third Thursday of each month on its Facebook page.
What book and subsequent film adaptation follows Black, female mathematicians whose calculations proved invaluable for the U.S. space program?

Who wrote the bestselling, poetic memoir, "I Know Why the Caged Bird Sings?"

This powerful true story about the Equal Justice Initiative by Bryan Stevenson was adapted into a 2019 feature film starring Michael B. Jordan and Jamie Foxx.

Award-winning author Ta-Nehisi Coates' name recently exploded in popularity. Can you name any of his books?

This famous actress starred as Celie in the movie "The Color Purple," based on Alice Walker's novel of the same name.
Answers:
"Hidden Figures."

Maya Angelou.

"Just Mercy."

"The Water Dancer," "The Beautiful Struggle," "We Were Eight Years in Power" and "Between The World And Me," as well as the "Black Panther and Captain America" Marvel Comics series.

Whoopi Goldberg.