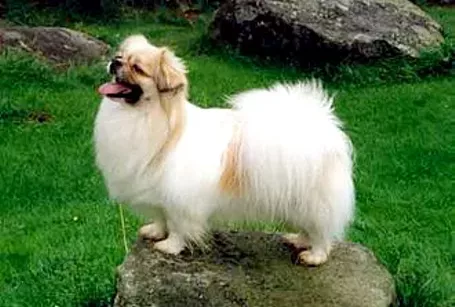 This week's trivia challenge by Amy Ferguson, Albion Library branch manager at Whitman County Library, tests your knowledge of dogs. The Whitman County Library's online trivia challenge takes place at 5:30 p.m. the third Thursday of each month on its Facebook page.
What is the tallest breed of dog?

What dog breed is known for its blue-black tongue?

What is the fastest breed of dog?

What is the most popular dog breed in the United States?

What dog breed originated more than 2,500 years ago in the Himalayan Mountains?
Answers
The Irish wolfhound with an average height of 34 inches.

The chow chow, but they aren't born this way. Puppies have pink gums and tongue; at around eight weeks, they change color.

The greyhound can reach speeds of as much as 45 mph.

The Labrador retriever.

The Tibetan spaniel. It's related to the pekingese, Japanese chin, shih tzu, shih tzu, Tibetan terrier and pug.