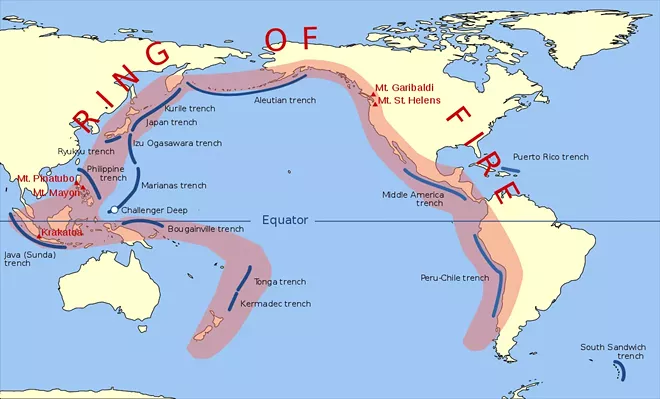 You can blow off a little steam with this week's trivia challenge by Sarah Phelan-Blamires, public services librarian at the Whitman County Library, which tests your knowledge of volcanology.
The Whitman County Library's online trivia challenge takes place at 5:30 p.m. the third Thursday of each month on its Facebook page.
1. A ___________ is a large volcanic crater formed by a major eruption or collapse.
2. Unlike America's most famous volcano, Mount St. Helens, which is a stratovolcano, what type of volcanoes make up the Hawaiian Islands?
3. What is the difference between magma and lava?
4. What volcano erupted in A.D. 79, burying the city of Pompeii in volcanic ash? Bonus points: If you wished to visit the preserved site of Pompeii what country would you travel to?
5. According to National Geographic, a 25,000-mile, horseshoe-shaped belt in the Pacific Ocean named the Ring of Fire is home to _____ percent of all volcanoes on Earth.
Answers
Caldera.

Shield volcanoes.

Magma is inside a volcano; lava is outside a volcano. Magma is molten rock within the earth and lava is melted rock that reaches the surface of our planet through a volcanic vent. So, once magma leaves the volcano, it's known as lava.

Mount Vesuvius; Italy.

75 percent. Additionally, 90 percent of Earth's earthquakes occur along the Ring of Fire.