Even with the low time and money investment digital media offers, I'm rarely on trend with things. Some of that is a result of time scarcity and some of that is because I love to let others do some of the curation for me. I suppose this is ironic, given the nature of this column, but I'm more of a Michael Scott when it comes to pop culture. I'm firmly middle management, with no desire to move up to corporate.
Like any middle manager, I've always got a backlog through which to work. Here's my summer 2022 media inbox. Some of it will no doubt be left untouched.


I distinctly remember seeing "Zodiac" at Village Center Cinemas in Lewiston in 2007. I excitedly went opening weekend because of director David Fincher's earned reputation with films like "Se7en" and "Fight Club." While I didn't get the return to "Se7en" territory I'd hoped for, it was a tremendous film on its own. I recently revisited "Zodiac," and as I'm more than a decade older than when I first saw it, the film's depiction of the passage of time and the search for ungraspable truth carry more weight.
This summer, I'm filling in gaps in my Fincher filmography, particularly "Gone Girl," "The Girl with the Dragon Tattoo" and "The Game." Fincher's steely-eyed camera and precision can't be beat. As for more recent cinematic fare, I'm itching for a rewatch of "X" (2022). "X" is a return to the horror genre for director Ti West, and it is a magnificent one. An instant classic, it puts traditional slashers in a modern ideological context with a harrowing execution that doesn't slouch on any front.
I'm not only looking back, though. This year has offered some exciting fare I'll be watching as well: David Cronenberg's return to body horror in "Crimes of the Future," Scott Derrickson's adaptation of Joe Hill's short story "The Black Phone," stop-motion animator Phil Tippett's directorial debut, "Mad God," and Jordan Peele's third suspense offering, "Nope."
Watching movies has led me to many excellent books. At the height of my cinematic fervor, I watched "Election" (1999), which became my introduction to author Tom Perrotta. Perrotta released "Tracy Flick Can't Win," a sequel to "Election," in June 2022. The titular Flick is now an assistant principal at a New Jersey high school. The school board president proposes a school hall of fame to boost local morale. I'm a third of the way through, and Perrotta's humor and humanity round out the sharp truths about aging, love, personal success and the inherent unfairness present in society. The book offers windows on each topic through the eyes of those involved with selecting the first hall of fame inductees by switching between first-person perspectives of Flick, the selection committee and an inductee.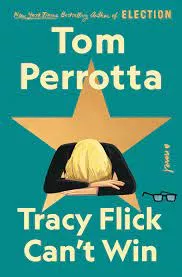 I'm deeply enjoying "Tracy Flick," but it's hitting close enough to home that I'll need something totally escapist when I'm done. I'm not sure what that will be yet, but it could be Stephen Graham Jones' 2021 "My Heart is a Chainsaw," or maybe I'll finally read "Cujo." Whatever it is, I'll fall back on horror or suspense to make the horrors of society and getting older more manageable, as I often do.
Managing horror and balancing that with pure escapism is also an overarching theme of the video games on my docket. Horizon: Forbidden West is PlayStation's latest marquee exclusive title, and I'm slowly savoring it as I make my way through one of the most satisfying and exciting science fiction worlds I've encountered. It's exceptionally well fleshed out and more emotionally satisfying than any of the open world games I've played.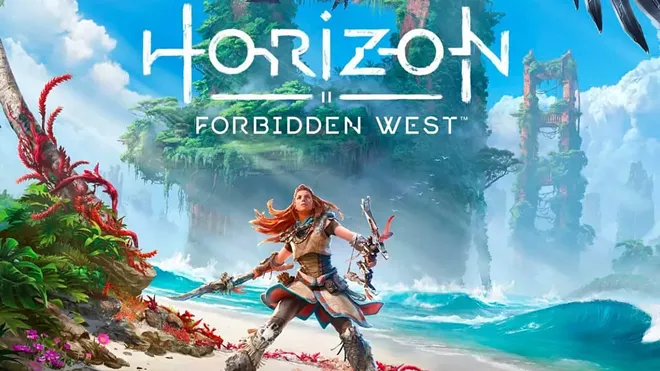 Then, for about an hour at a time, I'll be going through the most recent Resident Evil games, starting with the seventh entry in the series, Resident Evil: Biohazard. Gaming horrors require a mental stamina I don't possess in spades, and the opening hours of this game made me drop it a year ago. I'm determined to push, because nothing feels quite like gathering pieces of a puzzle only to stumble into a gory showdown with an absolutely disgusting monster. It's the kind of feeling I can carry with me when things look grim elsewhere.
Thompson enjoys putting somewhat carefully chosen words in relatively meaningful order. He lives in Lewiston and is on Instagram as @theswap_quadcities and can be reached via email at lcvrecordswap@gmail.com. He has been to college.