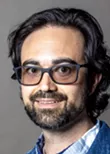 Thomas Ligotti, author of weird horror fiction, philosophy and poetry, was compared to horror greats from Day One.

"Put this on the bookshelf between Edgar Allen Poe and H.P. Lovecraft where it belongs," reads the Washington Post blurb on the back of his first short story collection, "Songs of a Dead Dreamer."


"Back in the Spring of 1991, I was in college and browsing the horror stacks when I came across the mass market paperback of Ligotti's 'Songs of a Dead Dreamer,' " said author, editor and publisher Jon Padgett in an email interview. "I was immediately struck by the evocative, despairing title and — honestly — the cover art, which featured a despondent girl merging into a mountain landscape."


The short story collection had an immediate and profound impact on Padgett: "I knew that I had found my writer — the one fiction writer, more than any other before or since, that absolutely spoke to me."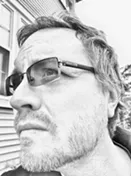 Padgett's account may have similarities to others who count themselves among Ligotti's devoted readership. He immediately became a word-of-mouth promoter of Ligotti's work, occasionally recruiting a new reader here and there, even in early incarnations of internet discussion groups.


From here, though, Padgett's path likely differs from most Ligotti readers. He was a co-founder of Thomas Ligotti Online, which, in addition to offering discussion and analysis of Ligotti's work, has published a number of Ligotti's own pieces.


Padgett added, "It has also been — for twenty-four years now — the source for updated Ligotti-related news, a place for Ligotti readers to chat and share thoughts and ideas with each other and — notably — a place in which Ligotti-inspired work is shared."


This sharing of Ligotti-inspired work led Padgett to creating his own publishing imprint, Grimscribe Press, which publishes weird fiction in physical and digital editions, as well as "Vastarien," a literary journal that is "a source of critical study and creative response to the corpus of Thomas Ligotti as well as associated authors and ideas.' "


Padgett also authored "The Secret of Ventriloquism," a 2018 short story collection in the weird fiction vein, which was named Best Horror Fiction of the Year by Rue Morgue magazine. And he edited some of Ligotti's recent works, including "Picture of Apocalypse," a narrative and lyrical poetry collection released Oct. 31 by Chiroptera Press, and just inked a deal with Penguin Classics to narrate the forthcoming "Songs of a Dead Dreamer" and "Grimscribe" audio books. The audiobook is due out in February.


Padgett's path may be one of rare dedication, inspiration and success, but his deep emotional ties to Ligotti's work are not. Publishing sporadically since the 1980s, Ligotti maintains a devoted following, though he seems to remain relatively unknown outside of that faithful readership.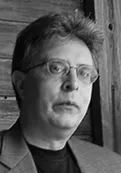 Some of this likely has to do with Ligotti's lack of predictable output and a number of his works being out of print or hard to find, despite his first two story collections being reprinted in the prestigious Penguin Classic line. Editor Henry Eliot, the creative editor of Penguin Classics, said a book included in the collection "is a book that combines literary quality, historical significance and an enduring reputation." A literary slouch Ligotti is not.


Taste is everything, though, and Padgett has encountered all manner of objections to Ligotti's work.


"Not enough monsters. Sometimes too surreal. Too weird. There are always those who say he's too dark, too bleak, too pessimistic for their taste," Padgett said. "I'm not saying Ligotti's work is a 'love 'em or hate 'em' proposition, but usually people know pretty quickly whether Ligotti is for them or not."


Ligotti's work is complex, and selling it to prospective readers can be tricky. The Poe and Lovecraft comparison is there, but mostly just for Ligotti's early works. For a contemporary context, some fans liken Ligotti's writing to that of American filmmaker David Lynch, who is known for his darkly surreal works like the film "Blue Velvet" and the television show "Twin Peaks." Ligotti's work even appeared in the short story collection "In Heaven, Everything is Fine: Fiction Inspired by David Lynch."


"Both Lynch and Ligotti are American artists and known for their uncanny, deep and, weirdly often deeply humane works," Padgett said of the similarities between the two. "In Lynch's case, I'd say he's more purely Americana through and through. There is a distinctly European flair to a lot of Tom's work, which makes sense, since he cut his teeth as an author being influenced by international authors, especially mid to eastern European ones."


Ligotti's artistic lineage, though, already has started to show up in pop culture.
"We can see the Ligottian influence not only in the first season of HBO's 'True Detective,' " Padgett said, "but in multiple shows and movies, like 'Archive 81,' 'Session 9,' 'Possum' and others."


As for points of entry, Padgett has some recommendations for the uninitiated.
"The first story in 'Songs of a Dead Dreamer,' titled 'The Frolic,' Ligotti's most conventional horror story, has pulled in many readers, including myself," Padgett said.


He also suggested the first story of Ligotti's second collection, "Grimscribe," titled "The Last Feast of Harlequin."


"For more of a contemporary and/or urban (and Lynchian) horror bent, 'Purity' is certainly a choice Ligotti gateway story," he said.
Thompson enjoys putting somewhat carefully chosen words in relatively meaningful order. He lives in Lewiston and is on Instagram as @theswap_quadcities and can be reached via email at lcvrecordswap@gmail.com. He has been to college.