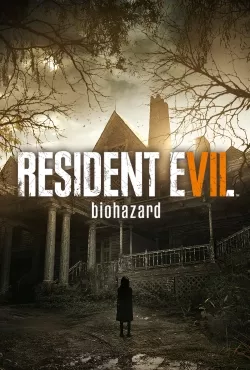 My goal for this summer was to kill a family of three in its own home.
I really didn't think I'd enjoy myself as much as I did, though I should have seen it coming. I used to love horror video games even more than I loved horror movies. Somewhere around the middle of Silent Hill 2 it just got too intense. For the next decade, I'd largely avoid horror titles, even ones that sounded appealing.
Resident Evil 7: Biohazard (2017) was a risk, both in style and story, that paid off, as critics lauded the game's leaps while helping a once-legendary series find its footing again.
The game pits a new-to-the-series male protagonist against a family living in a decrepit house in the swamps of Louisiana as he tries to rescue his kidnapped wife. It opens with a scene that pays explicit homage to the dinner table scene in "The Texas Chainsaw Massacre." This is more than an Easter egg hidden in plain sight. It's the dirt-caked, gut-roiling terror the game invokes in its first few hours — and it's those few hours that set me off the game seemingly for good a few years ago. I couldn't take it.
Several years after my first stab at the game's initial mission, it niggled at me that I hadn't gone farther and seen what else the crazed family had in store for me, so I went back this last June.
I assumed I'd have to play in small chunks, proverbially tiptoeing through the creaking halls. That's what happened at first. Completely unarmed and being stalked by a mad man with an ax, the game flips traditional gaming expectations on their head by making the player's only course of action to hide and sneak around to survive. Your enemy is invulnerable, and your only hope is escape.
In the midst of the virtual terror, I remembered something I was told at a young age during a particularly brutal round of Candy Land (screw you, Jolly Gum Drop). On the verge of rage tears only a 5-year-old can muster, my Uncle Mike looked at me across the coffee table and said, "It's just a game."
I don't know when I decided video games should be taken so seriously. It has ruined a lot of nice afternoons because I was angry that someone who doesn't even exist won't die. After yet another of my own virtual deaths, my frustration turned to absurdity. When my character respawned, I ran right for maniac, died and reloaded. After doing this a few more times, I noticed a pathway I hadn't seen before. It turned out, this was the key to advancing.
This was the major turning point for me and Resident Evil 7. My eye got sharper, my nerves were steeled and the thrill of outsmarting my foe took hold. It turns out, I had let my perceived powerlessness get the best of me. I was used to a plethora of weapons and tools at my disposal, as it is in other games, but it turns out when a game gives you just one option, using that option to survive is a greater high than being loaded up with piles of explosives.
I was hooked. My summer goal to complete the seventh game grew to include three more games in the Resident Evil series. I've got a thirst for solving puzzles, exploring darkened corridors and slaying nightmare-inducing nasties. That means I'm absolutely heading back to Silent Hill soon, though I've started digging around to see what modern horror games have to offer. I've come up with a list of terror-filled video games in a handful of genres (genre names mine). Some of these I've already dipped my toes into, and some come highly recommended. All games listed are available on Windows PC and most modern consoles.
Combat heavy: Alan Wake Remastered (2021), Resident Evil 8 (2021).
Atmosphere, exploration and puzzle-solving: Layers of Fear (2016), Blair Witch (2019).
Run! Hide!: Amnesia: The Dark Descent (2010), Alien Isolation (2014).
Strategy card game: Inscryption (2021).
Thompson enjoys putting somewhat carefully chosen words in relatively meaningful order. He has been to college. He lives in Lewiston and can be reached at lcvrecordswap@gmail.com.