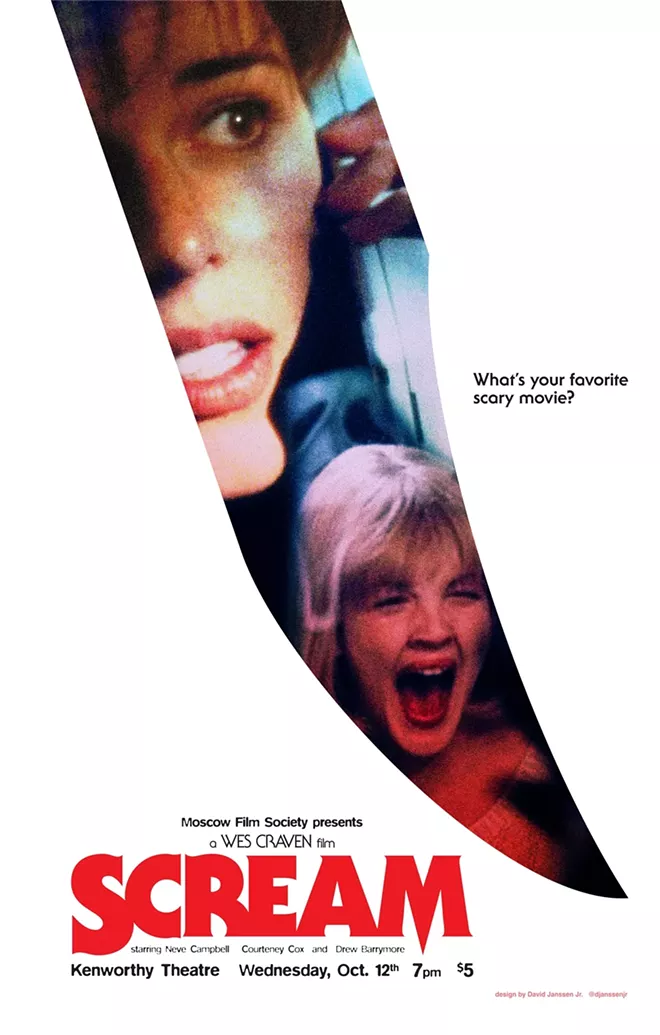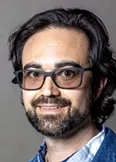 The Kenworthy Performing Arts Centre in Moscow has seen a filmgoing boom in the past year. Driven by Devin Mendenhall's Moscow Film Society, historic and cult film series have become a venue staple, consistently drawing large crowds of passionate filmgoers to see favorites like Hayao Miyazaki's "Princess Mononoke" and "Cronenberg vs. Lynch," a four-film series featuring selections of each director's best-known works.
This month, the Wicked Wednesdays film series partners the film society with University of Idaho professor Russell Meuff and the students in his "American Nightmares: Horror & Power" class. The Wicked Wednesdays series, which started this week, features films selected by students in Meuff's course.


"Horror as a genre cuts to the core of our collective fears, and curating a group of films is one way to highlight how cinema speaks to our social preoccupations," Meuff said.
His class specifically looks at how horror films reflect anxieties in the U.S. The required watchlist will focus on films from the '70s on: "Texas Chainsaw Massacre" (1974), "Alien" (1979) and recent standouts such as "Sinister" (2012) and "The Conjuring" (2013). The course also will look at Meuff's most recent book, "White Terror: The Horror Film from Obama to Trump."


For the film series, though, and with space for just four movies, the parameters are a bit tighter.
"One of the key criteria the students had to consider when selecting the films was audience and demographics," Meuff said. "One of our goals is to connect the Kenworthy with the University of Idaho community. We've asked students to select films that they think will draw students to the Kenworthy and to downtown Moscow, so one of the key parameters is: What will draw 18- to 22-year-olds into a movie theater?
"The students felt that nostalgia for classic horror would be appealing, so they pitched a countdown, with each week moving back in time as we get closer to Halloween," said Meuff of the students' selection process. In order of screening, the films selected are: "Black Christmas" (2019), which screened this week; "Scream" (1996), Oct. 12; and "The Shining" (1980), Oct. 19; with the series culminating Oct. 26 with 1978s "Halloween."


"For a contemporary horror film, the students wanted something with a college theme, so they can build tie-ins with the campus community and Greek life," Meuff said. " 'Black Christmas' fits the bill perfectly — a fun college-set slasher remake that takes on the white, patriarchal establishment."


The class arranged for the Greek house with the most members in attendance to win $200 toward its philanthropy.


While some horror aficionados may have preferred the original "Black Christmas," the rest of the series sticks to canon. The remaining selections are stone-cold classics of horror that are sure to pack in audiences.


" 'Scream' is the ultimate '90s metaslasher film that brings both '90s nostalgia and a fun self-awareness of classic slasher films," Meuff said. "Interestingly, my students picked 'The Shining' as perhaps the most resonant classic horror film for people their age."


Take note, cultural observers: The movie Zoomers chose to represent themselves is a film about a father whose insecurities and failures are catered to by malevolent spirits, who then gives in to his lesser inclinations and ultimately hunts down his wife and young son in a murderous rampage.


If a homicidal dad with an ax hits too close to home, then the blank stare of Michael Myers wielding a butcher knife is an excellent palate cleanser (unless you buy into the idea that Laurie Strode is Michael Myers' sister, but that's retconned nonsense that was later discarded).


"What better way to end our countdown to Halloween than with John Carpenter's classic 1978 film 'Halloween,' which helped launch the slasher subgenre and offers one of the most iconic horror scores ever written?" Meuff said.


Nothing to quibble about there. This seminal slasher still holds up extremely well today. It's not without reason that it has spawned 11 sequels and a two-film remake.


Meuff and the class also are considering themes for each screening, so keep an eye on the Kenworthy's social media accounts on Facebook and Instagram (@moscowfilmsociety) for updates on what to wear.
All shows begin at 7 p.m. and cost $5 for non-UI students; UI students get in free with university ID.


Thompson enjoys putting somewhat carefully chosen words in relatively meaningful order. He lives in Lewiston and can be reached at lcvrecordswap@gmail.com.