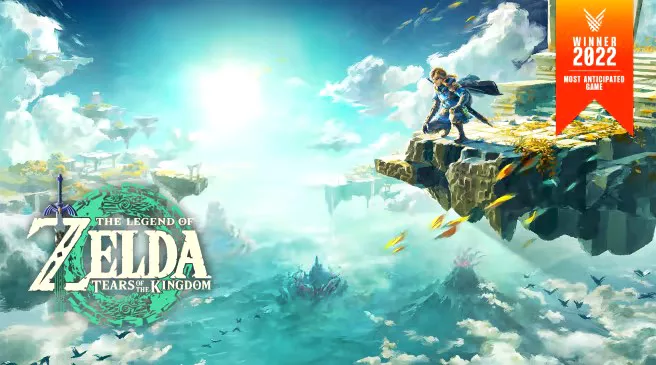 Thirty-seven years after the Legend of Zelda series debuted, a new entry in the franchise is still cause for intense anticipation. The hype game was at a fever pitch when the latest game, Tears of the Kingdom, debuted May 12.

Breath of the Wild, the previous Zelda entry, continued the tradition of Zelda games in a series that bears a heavy crown: It has repeatedly set the gold standard for adventure video, wh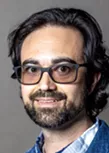 ile retaining a trademark sense of discovery and wonder that few games, if any, have replicated.

Tears of the Kingdom had a six-year development cycle and was officially delayed once. The question in the air was, "How will it hold up?" As a direct sequel to Breath, it had the daunting task not just of upholding the tradition as a top series in the medium but fitting within the bounds of Breath of the Wild's scope.

The review embargo for Tears of the Kingdom lifted a few days before the game's release, and even just by reading headlines, it was clear "Tears" had delivered. Review scores trended in the "9 out of 10" range. Pop culture site Polygon's headline stated, "Tears of the Kingdom changes the conversation."

I sat down with a copy of Tears on its release weekend with an open mind. I had beaten Breath of the Wild's campaign four years prior and even restarted it to play some of it a second time, a rarity for me.

Outside of the major expectations, one game loomed over Tears in my mind: Elden Ring. A 2022 open world fantasy role-playing game from Japanese developer FromSoftware, Elden Ring thoroughly captured the Zelda series' sense of discovery, adventure and awe, all while combining it with FromSoft's difficult and rewarding combat. Elden Ring continues to be massively popular even a year into its release, having absorbed and honed the lessons from Breath of the Wild. Not only this, it was optimized for modern gaming hardware: It looks fantastic and runs smoothly on consoles.

Tears faced the unenviable fate of running on the Nintendo Switch, which was underpowered when compared to other gaming systems at the time of its launch in 2017. In 2023, the Switch is essentially a Kindle Fire tablet with attachable controllers.

After the introductory cinematic, the game launched me into the opening area. I immediately felt like I was just playing Breath of the Wild again, which I didn't find particularly thrilling, though I can't fault a game that's a direct sequel for banking on a little familiarity. And then I had to craft stuff. And then I had to use that antiquated menu system. And then I couldn't remap controller buttons within the game menus. And then I hit the big frame rate drops in combat. And after all that tedium, I just wanted to play Elden Ring.

I doubt I've given Tears enough time to truly sink in. It's a vast game with complex systems that build upon themselves as the game progresses. My expectations were very high to begin with, though I did my best to temper them. I plan to revisit the game at another time and set my first impressions aside.

Nintendo has time to patch things, as well, so frame rates could improve (though I'm not hopeful). I'm also wondering where this leaves Nintendo. For all the stellar reviews and excellent sales numbers, my concerns about the game were at least somewhat confirmed, particularly the frame rate issues resulting from old hardware.

For my money, Nintendo is showing its reliance on the tried and true; and staying a few years behind the curve can take its toll. With PC gaming becoming more accessible because of handheld devices like the Steam Deck, it's not surprising some folks are opting to wait to play Tears until it can be emulated on a computer that can run it far more smoothly than the Switch.

Given the success of the recent Super Mario Bros. movie, it's clear Nintendo's status as Disneylike purveyor of beloved cultural icons can carry it for years. When it comes to video games, the medium it helped cultivate, I'm wondering if its formula isn't sagging a bit. There was a time when this wouldn't have even been a question.

Thompson, VHS.D, holds a doctorate of cult media in pop culture from University of Maine at Castle Rock. He delivers lectures on movies and other pop culture topics under the moniker Professor VHS. Thompson is on Instagram as @professorvhs and can be reached via email at lcvrecordswap@gmail.com.