Name a contemporary horror author.
You thought of Stephen King.
If you didn't say King, you probably knew where I was going and are trying to outsmart me. Touché. You can join my crew when I plan a heist; but, for the sake of this column, I'm betting you probably named Anne Rice or Clive Barker. Nice job, but Barker has largely produced fantasy in the last 15 years and, while Rice is still adding to her "Vampire Chronicles," it can be argued that she's more playing to the choir than breaking new ground at this point (which is fine, I'm not criticizing her; her contribution to modern vampire mythology is inarguable). If you named Stephanie Myer, you're confusing "religious allegory masquerading as romantic fantasy" with "horror."
What happened to horror fiction? The Reagan-era '80s, which were a conglomeration of 1920s Gilded Age excess run through the middle class and 1950s social and moral conformity, was prime real estate for terror. King made the fear palpable by writing about small towns and average people terrorized by monsters, fantastic phenomena and their own demons. VCRs and the VHS tapes (or Beta and LaserDisc, if your family went that route) gave horror a new channel into homes. In addition to the works of King, both in literary and cinematic form, other horror icons reached the mainstream. The most popular of these, at the time, was Freddy Krueger, the fictional child killer whose visage graced mountains of merchandise aimed squarely at kids: lunch boxes, Halloween costumes, dolls and trading cards. A child killer marketed to and consumed by children. What a time to be alive.
During King's reign, a fellow named Thomas Harris sowed the seeds of popular horror's downfall — a fictional serial killer to rule them all, named Hannibal Lecter. While Lecter's first appearance was in the 1981 novel "Red Dragon," it wasn't until the 1991 film adaptation of Harris' 1988 novel "Silence of the Lambs" that Lecter entered popular consciousness. Serial killers took over as the fictional boogeymen du jour, a trend, one could argue, with a direct link to today's true crime boom consumable in an avalanche of podcasts, as well as a gargantuan slew of documentaries on seemingly every streaming service. Hell, the Lewiston-Clarkston Valley serial killings have a full-length documentary, a cable TV docuseries and at least five true crime podcasts devoted to them, and that crime hasn't even been solved (officially, anyway).
Horror fiction thrived in the young adult market throughout the '90s, thanks to R.L. Stine's "Goosebumps" and "Fear Street" series, the latter of which saw a three-movie series on Netflix earlier this month. The works of Christopher Pike stoked teen and preteen fears as well. For those of us who still like our monsters fictional and not, say, next door plotting our gruesome demise behind a pile of trauma-based neuroses, here are a handful of modern authors to scratch the horror itch.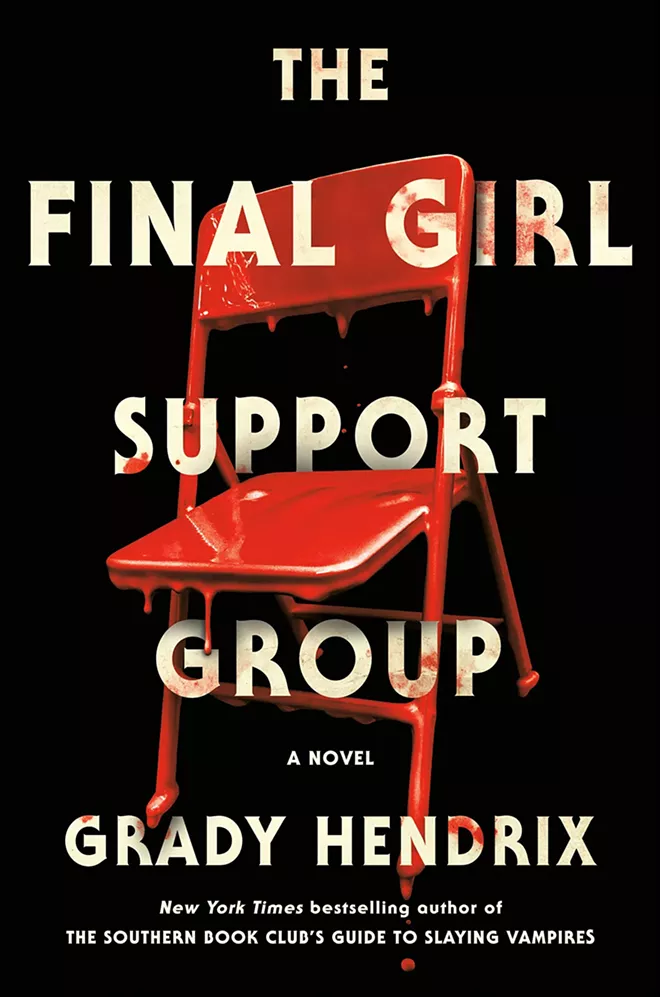 Grady Hendrix
For many readers, Stephen King's oeuvre delves into excess after the first few novels. For those who prefer the more concise era of King's work, enter Grady Hendrix. Hendrix's sixth horror novel, "The Final Girl Support Group," was released this month. "My Best Friend's Exorcism" (2016) and "The Southern Book Club's Guide to Slaying Vampires" (2020) are excellent starting points. Both clock in at around 350-400 pages, masterfully retain tension and are tightly-plotted without losing character depth. Hendrix also co-authored two screenplays, including "Satanic Panic," an enjoyable horror-comedy. His overview of '70s and '80s horror fiction, "Paperbacks from Hell," is as funny as it is informative. Hendrix's "My Best Friend's Exorcism" is slated to become a feature film, so hop on the Hendrix train while it's leaving the station. If anyone is poised to become a popular contemporary horror master, it's him.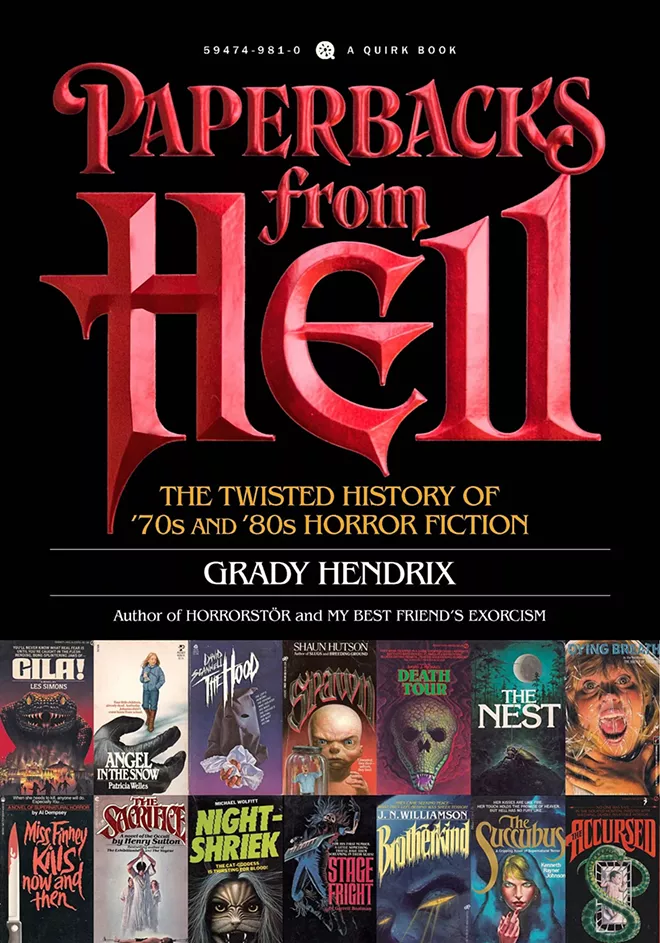 Junji Ito
Veering into sequential art territory (i.e. manga, i.e. Japanese comics), Junji Ito is the uncontested master of horror manga. An absolute master of dread and the terrifying page turn, he's been active since the late '80s and has gained notoriety stateside with multiple titles. "Tomie," a series of stories about a manipulative, demonic teen girl, has been adapted into a number of films, and "Uzumaki," a series about a small town beset by spirals (a physical manifestation of a descent into chaos and madness), are two of his best known. He's also a master of the one-off short tale that can be read easily in a sitting. "The Enigma of Amigara Fault," "The Fashion Model" and "The Town Without Streets" all pack the punch of many authors' longer works. Ito's stories are the sort that bend reality so deeply that, upon first reading, the reader may be left feeling flat or simply confused, but the images and concepts will creep back into your psyche at a quiet, vulnerable moment. "Uzumaki" is being animated in a four-part adaptation set to release in 2022 by the cable network Adult Swim.
John Padgett
If reading manga sounds untenable, John Padgett's fiction produces a similar effect in prose. Disorienting, unsettling and occasionally disgusting, Padgett's collection of loosely (or not-so-loosely) connected short stories, "The Secret of Ventriloquism" (2016), is the choice. Padgett's work can be seen as an update to H.P. Lovecraft's dread-filled wonder for contemporary anxieties. The inevitable, unexplainable and likely meaningless horror that plagues modern consciousness is his bread and butter. "The Secret of Ventriloquism" was named Best Fiction Book of the Year in 2016 by Rue Morgue magazine. Padgett also is a publisher with his imprint Grimscribe Press, so if you enjoy "Ventriloquism," here's your rabbit hole.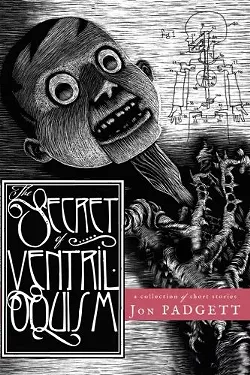 Thompson enjoys putting somewhat carefully chosen words in relatively meaningful order. He has been to college. He lives in Lewiston and is on Instagram as @theswap_quadcities and can be reached via email at lcvrecordswap@gmail.com.