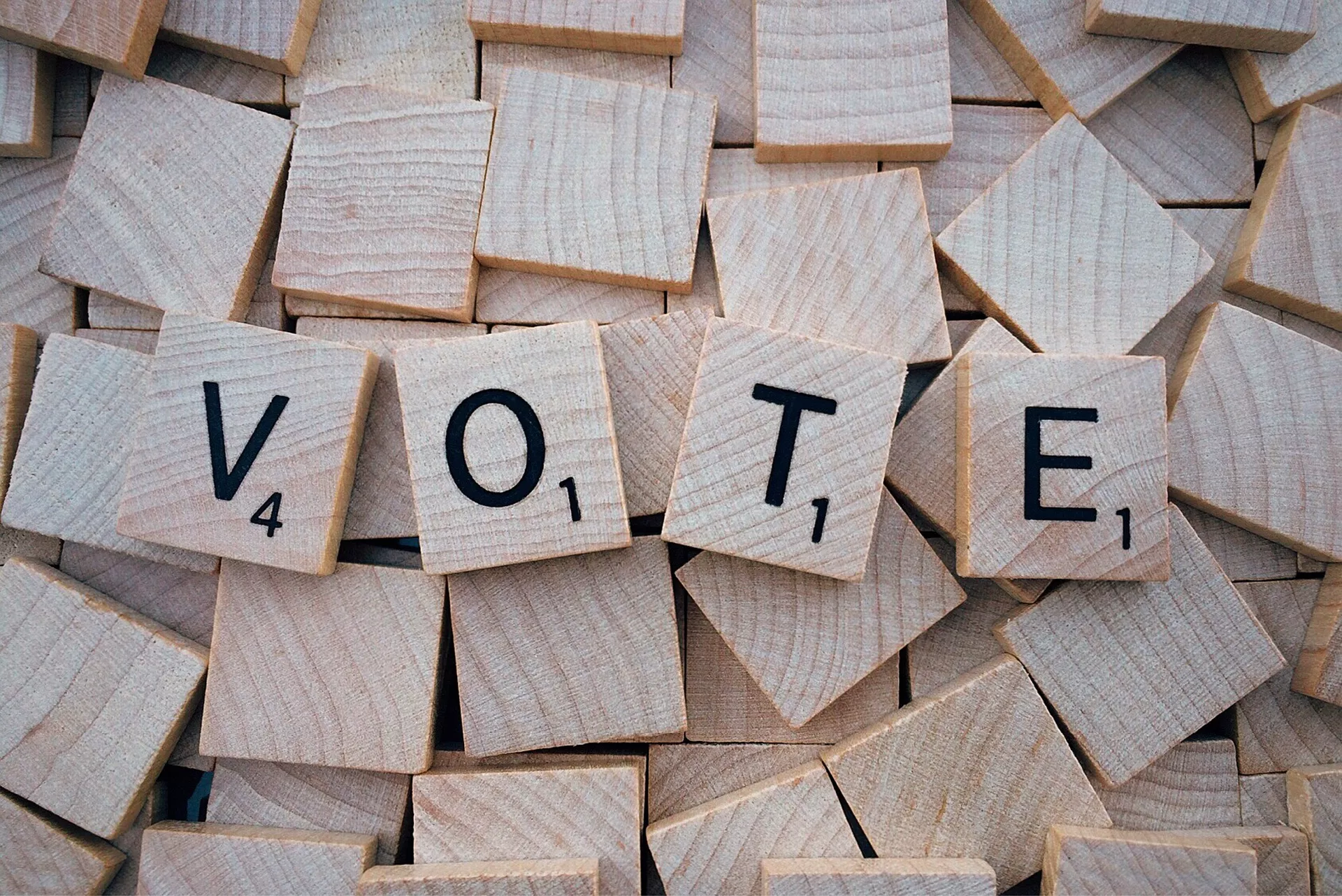 If politics puts you on the defensive these days or brings on feelings of despair and hopelessness, there's hope, and it's only a vote away.
The midterm elections take place Nov. 6. It's an opportunity to channel angst into action. No, it's not a presidential election, but there are dozens of individuals and issues up for vote that will have a more immediate effect on you and your community.
Unhappy with the downward spiral of the Lewiston airport? There are Nez Perce County commissioners up for vote, and the county has two outstanding appointments to make to the airport board. The local and state officials elected in November will have a say on all kinds of issues people care deeply about, from public lands and schools to tax breaks, prisons and infrastructure.
There are three steps to making your voice heard.
Register to vote

Get informed

Vote
"There are hundreds of stories of one vote making all the difference," said Maxine Miller, a Lewiston spokesperson for the League of Women Voters of the Lewis Clark Valley, a nonpartisan group that promotes civic engagement.
Moscow and Pullman also have active League of Women Voters groups open to men and women ages 16 and older. The groups encourage informed and active civic participation. They collect information about candidates and policy issues, distribute candidate directories and hold public forums where people can hear candidates' views for themselves.
"We're not an activist group," Miller said. "We're a process group."
Every September, the group works to shrink the gaps between those who are able to vote, those who are registered and those who actually show up to vote at the polls. Tuesday is National Voter Registration Day, but it's not the only day you can register.
Here's a quick guide on ways to prepare to cast your vote Nov. 6.
REGISTER TO VOTE
Tuesday, Sept. 25, people can get help registering to vote at the Lewiston City Library or the Asotin County Library in Clarkston. Members of the nonpartisan League of Women Voters Lewis Clark Valley will be at each library from 11 a.m. to 2 p.m. to answer questions. They are teaming up with library staff members who will be available throughout the day to assist people on computers.
Hours are 10 a.m. to 8 p.m. Tuesday at the Clarkston branch, 417 Sycamore St., and 10 a.m. to 7 p.m. in Lewiston, 411 D St. Bring your driver's license or state ID card.
This is the first year Idahoans can register to vote online. Visit idahovotes.gov to find out if you are registered. You can also find a list of county clerks who can help you register based on where you live and help you with absentee ballots.
In Washington visit www.sos.wa.gov/elections/ for registration information. Oct. 8 is the deadline for online and mail-in voter registration, address changes and other updates. You can also contact your county clerk for more information.
BEFORE YOU VOTE, ARM YOURSELF WITH KNOWLEDGE
One reason people give for not voting is that they don't know the issues or candidates, said Adele Plouffe, Clarkston treasurer for the League of Women Voters of the Lewis Clark Valley.
There's still lots of time to learn about the people and issues up for vote in the coming election.
Here are a few ways you can get informed.
Attend a candidate forum. At candidate forums you get to see a candidate's demeanor and get a feel for his or her scope of understanding of the issues, said Plouffe. Three upcoming candidate forums sponsored by area chapters of the League of Women Voters are:
9:30 am. Oct. 6, Asotin County forum at Clarkston City Hall Council Chambers
7 p.m. Oct. 9, Nez Perce County forum at Lewis-Clark State College Library Telecommunications Center, Lewiston
5 p.m. Oct. 10, Latah County forum at the Latah County Fairgrounds, Moscow
Some candidate forums are televised. Here's an upcoming schedule of debates on Idaho Public Television.
Visit VOTE411.org. This national website sponsored by the League of Women Voters Education Fund is a "one-stop shop" for election related information. It provides general and state-specific information about voting and additional information about candidates and issues as Election Day approaches.
Subscribe to a newspaper. While other people are settling in for a night at home, there's likely a reporter hunkered down at your local city council meeting. It's the job of the free press to be a government watchdog, and reporters attend and report on the meetings the vast majority of the public has no interest in sitting through. They interview and question candidates running for public office and explain the ins and outs of complicated issues up for vote. Find their ongoing, in-depth reports in your local newspaper.
Become an observer. Pick a local government committee, commission or council and be present at meetings to learn about what is happening firsthand. "We need people who have experiences and can add something to the discussion," said Miller.
Make kids a part of voting. Take children with you to the polls so they can learn about the process and its importance from an early age. If you vote at home, show them how you do it and take the time to explain why. By the time they're old enough to vote, they'll know it's their duty and they'll know what to expect.