History buffs and beer enthusiasts can partake in the Latah County Historical Society's "Suds with a Scholar" fundraising event at 6 p.m. Wednesday, July 20, at the Latah County Fairgrounds in Moscow.

Historian Robert Franklin will present "Collecting Hanford's History," covering the pre-nuclear site communities, the Manhattan Project, Cold War and creation of the Manhattan Project National Historical Park, according to a historical society news release.
Franklin, an assistant history professor at Washington State University, serves as assistant director and archivist of the Hanford History Project at WSU Tri-Cities, which manages the Department of Energy's Hanford Collection, focused on the World War II and Cold War history of the Hanford Site.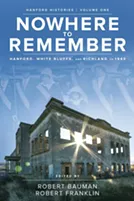 Franklin and Robert Bauman have authored two volumes in the "Hanford Histories" series, published by WSU Press, available for purchase at the event.
Attendees should bring lawn chairs or blankets to the event, scheduled to be held outdoors, with gates opening at 5:30 p.m. Tickets are $10 for historical society members, $12 for nonmembers, and include one beer, with additional pours available for purchase from Moscow's Hunga Dunga Brewing Company.

A dinner option from the Best Western Plus University Inn also can be purchased.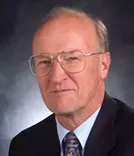 Another history lecture is set for the same day in Troy: Earl Bennett will present "Finding Your Roots (and Everything Else) — The History of Maps in Latah County," from 6:30-8:30 p.m. at the Troy Historical Society, 421 S. Main St., in Troy.
Bennett, a retired state geologist and former dean of the College of Mines and Earth Resources and the College of Science at the University of Idaho, will discuss Latah County maps beginning in the 1800s.