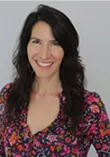 This year's Everybody Reads is keeping it close to home.

"The Beadworkers," by Beth Piatote, who is of Nez Perce descent and enrolled with the Colville Confederated Tribes, was selected as the community reading program's book this year. Piatote will participate in multiple readings and community conversations across the Palouse and Lewiston-Clarkston Valley from Nov. 1-4:

Tuesday, Nov. 1: Noon at Whitman County Library in Colfax and 7 p.m. at the Neill Public Library in Pullman.
Wednesday, Nov. 2: Noon at Washington State University Holland/Terrell Library in Pullman and 7 p.m. Latah County Library at the 1912 Center in Moscow.
Thursday, Nov. 3:1 p.m. at Lewiston High School in Lewiston and 7 p.m. at Prairie River Library District in Nezperce.

Friday, Nov. 4: Noon at the Lewiston City Library and 7 p.m. at Asotin County Library in Clarkston.
The full schedule is at everybody-reads.org.


Everybody Reads encourages residents on the Palouse and in the Lewiston-Clarkston Valley to read a specific book, discuss it with others and attend events in the community. Those who want to participate can pick up a copy of "The Beadworkers" at local libraries and bookstores.
Piatote's short story collection is set in Idaho and the Northwest, on Indigenous land. The collection's stories are grounded in the landscapes of the area, exploring Native American life in the contemporary world, according to a news release. The book's short stories span multiple genres.


Piatote is an associate professor at the University of California, Berkeley and a creative writer of fiction, poetry, plays and essays. She also is an Indigenous language revitalization activist specializing in Nez Perce language and literature, and is involved with efforts to repatriate Native American ancestors from museums.