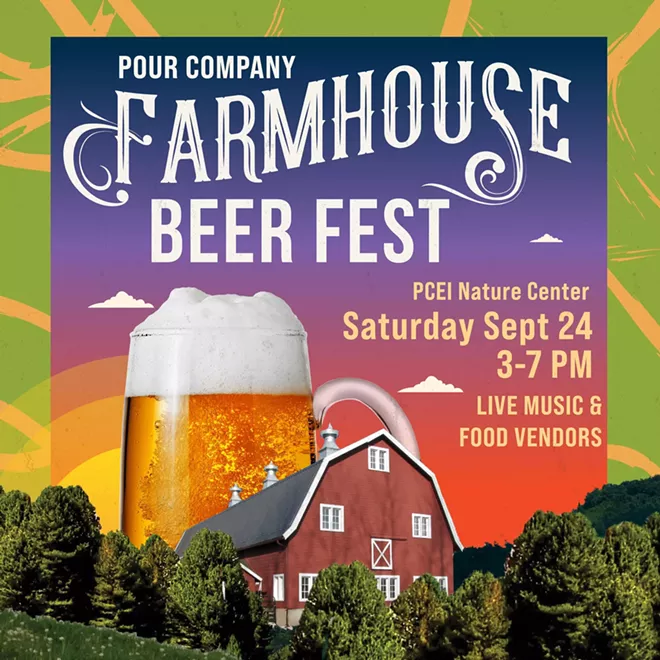 On this nature walk you won't find any bears, but you will find lots of beers.


The Pour Company's Farmhouse Beer Fest is from 3-7 p.m. Saturday, Sept. 24, at the Palouse-Clearwater Environmental Institute Nature Center, 1040 Rodeo Drive, Moscow. Attendees can walk the trails to find beer stations where they can sip farmhouse-style beers from nearly a dozen breweries.

Those who think that sounds like too much work can sit on the lawn by the pavilion and listen to Corn Mash.


Delta G Blues will perform at the on-site Artist Studio, and Humble Burger and Hunga Dunga will provide food to soak up the beer.


Tickets, $5, benefit the Palouse-Clearwater Environmental Institute and can be purchased at pourcompanymoscow.com/pour-company-farmhouse-beer-fest. Kids 12 and younger can attend free. Attendees who are consuming alcohol must bring ID.


Farmhouse ale is a term for a broad range of styles, including saison, biere de garde, gueze and sahit, according to the Pour Company website. Tastes can range from earthy notes with some spice, tart with berries or clean with a dry and crisp finish.


Featured breweries include E9 Brewing Co., Jester King Brewery, Upright Brewing, Propolis Brewery, Aleson Brewing and Blending, Garden Path Fermentation, Von Ebert Brewing, pFriem Family Brewers, Fantome, Micropolis Brewing and Hunga Dunga Brewing.