Best-selling author James Patterson recently gave $6,000 to BookPeople in Moscow. That donation was part of hundreds of thousands that Patterson is contributing to independent booksellers with children's sections. His humble goal? To save books.
In the spirit of that initiative, BookPeople makes five recommendations for middle-school-age children:
"Ashfall," by Mike Mullin
Ages:
14 and older
Description:
Under Yellowstone National Park is a super volcano. The caldera is so large that it can only be seen from a plane or satellite. For Alex, being left alone for the weekend means having the freedom to play computer games and hang out with his friends. Then the Yellowstone super volcano erupts. Alex begins a harrowing trek to search for his family.
"Under the Egg," by Laura Marx Fitzgerald Ages: 8 to 12 Description: When Theodora Tenpenny spills a bottle of rubbing alcohol on her late grandfather's painting, she discovers what seems to be an old Renaissance masterpiece underneath. That's great news for Theo, who's struggling to hang onto her family's 200-year-old townhouse and support her unstable mother on her grandfather's legacy of $463. There's just one problem: Theo's grandfather was a security guard at the Metropolitan Museum of Art, and she worries the painting may be stolen. Theo's search for answers takes her all around Manhattan.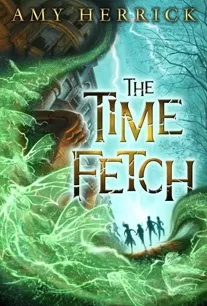 "The Time Fetch," by Amy Herrick
Ages: 9 to 14
Description:
Edward picks up what he thinks is a rock. He doesn't know it is a sleeping Time Fetch — and touching it will release its foragers too soon and alter the entire fabric of time and space. Edward must depend on the help of his three classmates. They all have touched the Fetch. The boundaries are blurred between worlds, and places and creatures on the other side are much like the ones they have always known — but slightly twisted and much more dangerous.
"Half a World Away," by Cynthia Kadohata
Ages: 10 to 14
Description:
Eleven-year-old Jaden is adopted, and he knows he's an "epic fail." That's why his family is traveling to Kazakhstan to adopt a new baby — to replace him, he's sure. And he gets it. He is incapable of stopping his stealing and hoarding. He knows his parents love him, but he feels ... nothing.
But when they get to Kazakhstan, it turns out the infant they've traveled for has already been adopted, and literally within minutes are faced with having to choose from six other babies. While his parents agonize, Jaden is more interested in the toddlers. One, Dimash, is already 3 and barely able to speak and will soon age out of the orphanage, and then his life will be as hopeless as Jaden feels now. For the first time in his life, Jaden actually feels something that isn't pure blinding fury, and there's no way to control it, or its power.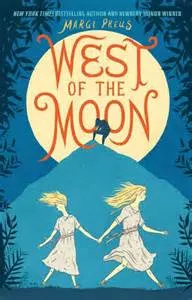 "West of the Moon," by Margi Preus
Ages: 10 to 14
Description:
After being separated from her sister and sold to a cruel goat farmer, Astri makes a daring escape. She quickly retrieves her little sister, and, armed with a troll treasure and a book of spells and curses, they set off for America.
— Compiled by Elaine Williams