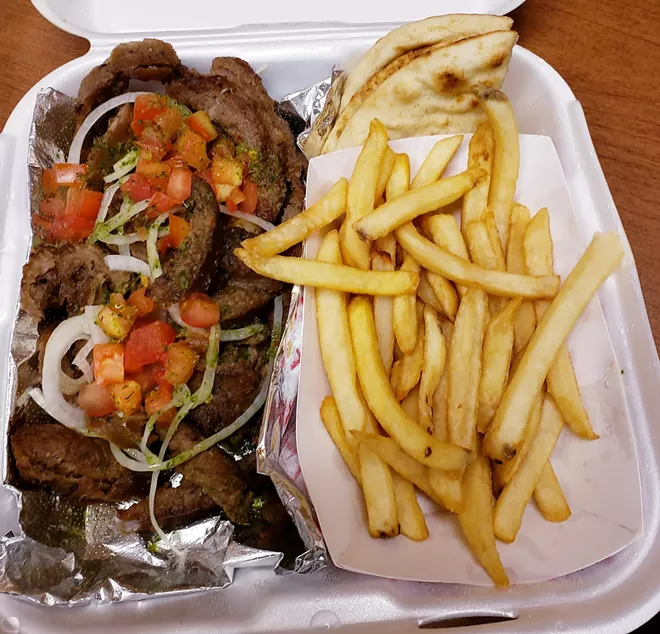 The pandemic offers many adventures when it comes to eating out.
Washington restaurants aren't allowed to serve people inside and are using drive-throughs and creative outdoor seating options, like tents, to keep the lights on. Meanwhile, on a Friday or Saturday night in downtown Lewiston, restaurants appear to bustle with customers crossing state lines for a chance to dine indoors.
With all this in mind, it makes sense that Pullman's newest restaurant, Yia Yia Nikki's, opened in a former bank. There's no room for seating. The kitchen takes up nearly the entire space and parking is tough to come by. None of this matters because there's a drive-through window.
Cars lined up Friday as people picked up their pre-ordered meals in the disposable foam containers restaurants have come to rely on during the pandemic. When the COVID-19 era is a distant chapter of the past, an unusually thick layer of foam in our dumps will give future archaeologists evidence of our need to find escape through food during this time.
That's why I was picking up spanakopita, one of my favorite dishes, at this new Greek restaurant. The savory spinach-cheese pie, with its layers of olive oil-soaked phyllo pastry, is hard to come by in the rural Northwest. Yes, you can buy it frozen and there are other places that serve it but, like any regional dish, the possibility of a better version calls. Owner Monir Desouky's recipes come from his experiences growing up in Egypt where the cuisine is influenced by Mediterranean cooking, according to a January article in the Moscow-Pullman Daily News.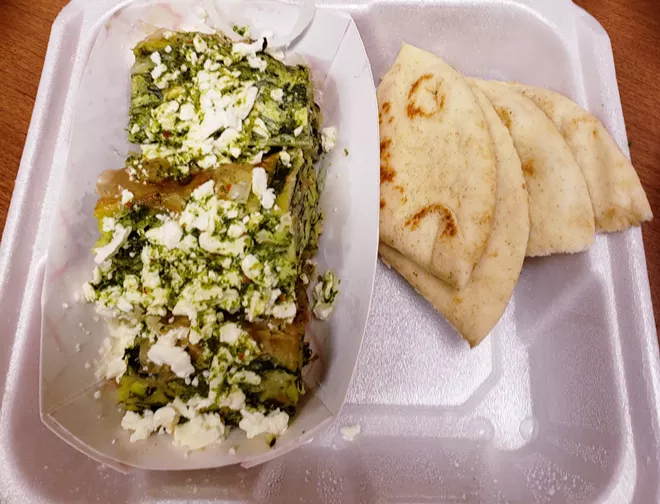 The hot and hearty serving didn't disappoint, nor did the abundant gyro platter with tender seasoned lamb and beef ($12 each). On the menu you'll also find salads and pitas made with kofta, traditional Middle Eastern meatballs; falafel; and chicken shawarma, chicken marinated in saffron yogurt sauce ($10 each). Do not miss the opportunity of fresh baklava for dessert ($5). No store-bought version could compare to this. Yia Yia is the most common word for grandma in Greek and you can feel the love in this dish.
Yia Yia Nikki's, 1300 S. Grand Ave., (509) 338-0502.