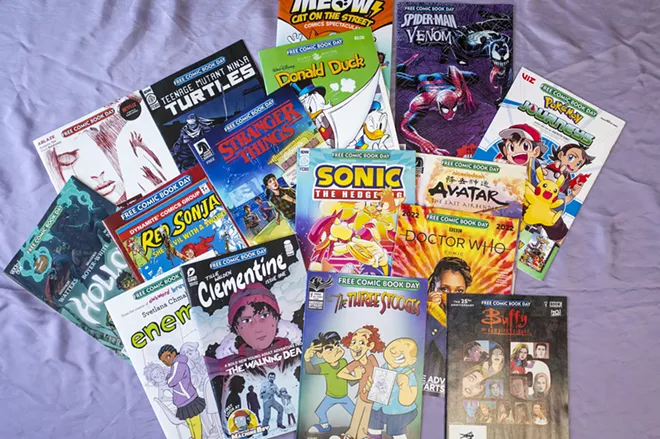 Comic book fans can get ready to assemble again for Free Comic Book Day at Moscow's Safari Pearl.

The annual event is returning to the first Saturday in May after being shut down by the COVID-19 pandemic in 2020 and moved to August in 2021.

More than 30 titles will be up for grabs during store hours, from 11 a.m. to 7 p.m., including comics geared toward children and teens as well as some meant for more mature audiences.


Safari Pearl co-owner Kathy Sprague said the comic books, which are purchased by the store, are color coded and will be separated by age group. Titles include some new characters, as well as pop culture fan favorites such as "Buffy the Vampire Slayer," "Archie," "Doctor Who," "Teenage Mutant Ninja Turtles," "Avatar: The Last Airbender" and "Sonic the Hedgehog."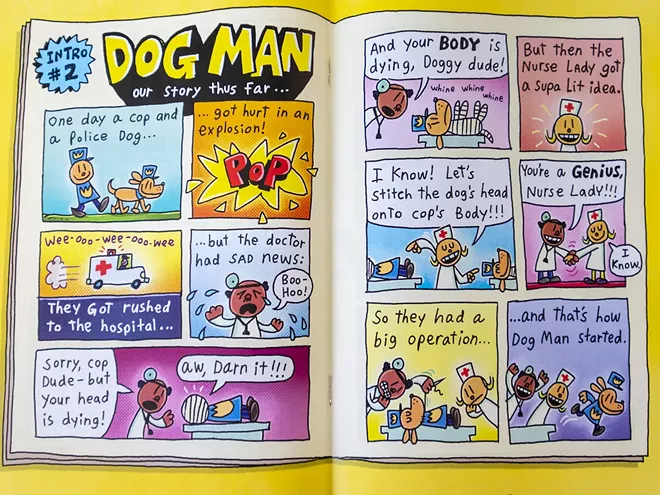 People also can purchase back issues by the pound, and some comic book artists will be at the event for signings.


"We're excited. We hope a lot of folks show up and find some books they want to continue reading," Sprague said. "We want to make lifetime readers out of everyone."


Although limited to three free comics per person, fans who want more can make a donation to the West Side Food Pantry, which began at Safari Pearl during the COVID-19 pandemic shutdown.
"It's still near and dear to our hearts," Sprague said.
Free comic books being offered include:
"25 Years of Buffy the Vampire Slayer Special"
This comic is in yearbook format and is a retrospective of fan-favorite character moments from the TV show.










"Dav Pilkey Sampler Featuring Dog Man"
Offers original material from Dav Pilkey series such as "Dog Man," "Cat Kid Comic Club" and "Captain Underpants."
"Primos No. 1"
Two Mayan brothers return to Earth after a space voyage and find their culture and civilization destroyed. One of the brothers vows revenge, while the other activates three protectors to save Earth — three descendants of their own family who have never met.
"The Bone Orchard Mythos Prelude"
A troubled writer goes to a secluded cabin to get away from his personal and professional struggles, but when he arrives, he discovers he's already at the cabin and may have always been there.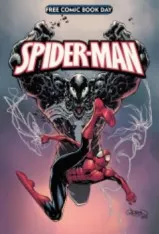 "Spider-Man Venom No. 1"
Creators behind Spider-Man are preparing for the character's 60th anniversary. This issue lays the groundwork for the storylines of the new run of Amazing Spider-Man comics by writer Zeb Wells and artist John Romita Jr.
A catalog of comic books for the event can be found at www.freecomicbookday.com.
Brewster may be contacted at kbrewster@lmtribune. com or at (208) 848-2297.
———

IF YOU GO
WHAT: Free Comic Book Day.
WHEN: 11 a.m. to 7 p.m. Saturday, May 7.
WHERE: Safari Pearl, 660 W. Pullman Road, Moscow.
OF NOTE: Each person can take three free comics; after that, people can make a donation to the West Side Food Pantry for additional comics.