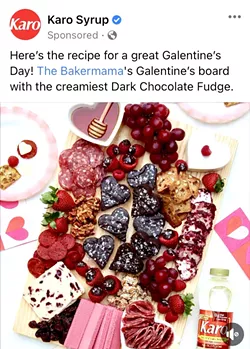 For fans of the TV show "Parks and Recreation," Galentine's Day has been on calendars since 2010.
Others might only be noticing advertising for Galentine's Day this year.
The holiday is celebrated Feb. 13 and was created by the fictional character Leslie Knope (Amy Poehler) in the TV series. So, what is Galentine's Day? In Leslie's words, it is "only the best day of the year. Every Feb. 13, my lady friends and I leave our husbands and our boyfriends at home and we just come and kick it, breakfast-style. Ladies celebrating ladies. It's like Lilith Fair, minus the angst. Plus frittatas."


The first celebration was in an episode titled "Galentine's Day" that aired during the show's second season in 2010. If you're looking for other Galentine's Day inspiration, the event was also featured in season four episode "Operation Ann" and in season six's "Galentine's Day."
As the popularity of the series grew, the holiday transcended from the screen to real life.
However, misconceptions about the holiday are growing as well.
Despite the fact it is the day before Valentine's Day, the holiday is not for single people (mainly women) to celebrate or mourn their singleness. It is simply a day to appreciate female friendships. Just as Valentine's Day honors romantic love, Galentine's Day observes friendship.
In "Parks and Recreation," characters celebrate the holiday with breakfast food at JJ's Diner. During the pandemic, observing the holiday at a restaurant or with a shared meal might be difficult; but you can always send a card. The main point is to make sure your female friends know how much you love and appreciate them with words or gifts.