When I had three children, I loved birthday parties. I went all out. I'm not kidding, I spent hours and hours making decorations, planning the decor, and designing invitations. Now I have six kids, and birthday parties are the worst. Not the worst, I take that back, but they aren't as fun as they used to be. These days, the invitation is usually a text and the party is just a free-for-all at my house with some cupcakes on a table for kids to grab as they please. I'm not even sure I clean the bathroom first.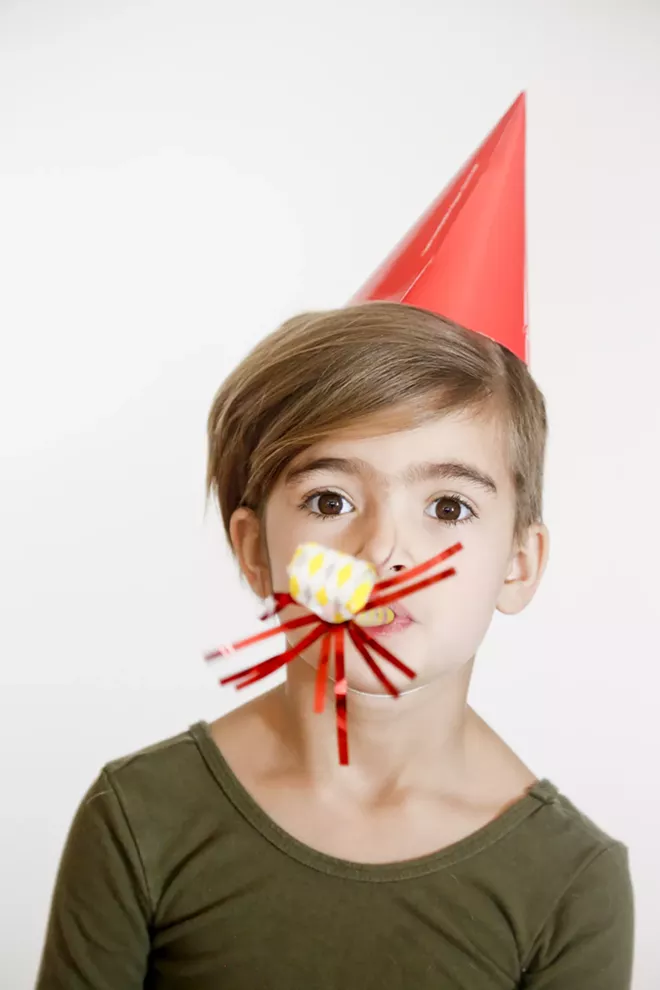 If you're a nice mom and want to do something for you children and their friends on birthdays, what are your options? I went ahead and did a little research for you on 10 places in our area (though there are surely more) that might interest you:
360 Gymnastics: Options start at $120 for 90 minutes for 15 children. There's an extra fee for additional children. What's included? Entertainment (for an added fee you can add elements to your party like an extra blow-up apparatus or turn your party into a Nerf war), set up (including tablecloth), and a space for parents to hang during the party. To book, call

(509) 758-3494.

As You Like it Cakes: This bakery in Lewiston offers birthday parties that start at $50. The basic party provides you with a space for two hours; you provide activities and purchase desserts. For $75, 10 guests get to decorate a cupcake and receive a decorating apron to keep (additional children/guests who decorate are $5 each). The host can bring in decorations, drinks (non-alcoholic) and ice cream. Private parties in which the shop is closed to clients must be held after 6 p.m. or on a Sunday and costs another $30. To book, call Tracy at

208.553.8588

Bonkers Indoor Play Center: Moscow is home to Bonkers, an indoor space that's available for birthday parties. Parties start at $89 which gives you a private room for one hour to eat cake and open gifts, but the kids can play all day. There is a space for toddlers as well as older kids and several play options (a play structure, play centers, etc). The price covers five children, but more can be added for an additional fee. Hosts literally do nothing but book the party and bring a cake. Bonkers takes care of invitations, set-up, decorations, plates, napkins and drinks. For additional fees, you can add more food or bring your own (nut-free) food to enjoy. To book, call (208) 596-4320.

LC Ice Arena: $98 gives you access to a private party room at the ice skating rink in North Lewiston for 90 minutes for 10 children plus the birthday guest of honor. Skate rental is included in the price, and hosts are free to bring cake and decor for the party room.

Bowling Alleys:

Lancer Lanes in Clarkston has an arcade package that includes 30 game tokens per guest, unlimited soda, and a 500-point game card for the birthday child. That costs $10 per child. A bowling package is also $10 per child and includes two hours of bowling, shoe rental, unlimited soda, and a 500-point game card for the arcade. To book call (

509) 758-6731.

Zeppos in Pullman offers a package for $13 per bowler. It includes two hours of bowling, shoe rental, balloons, a stuffed toy for the birthday guest of honor, soda and water and $5 arcade game cards per guest. To book, call

(509) 334-7101.

Art Uncorked at the Fourth Wall Art Gallery:

Children's birthday parties are a bit different than the regular private parties. $150 covers 10 children and a dozen cupcakes from As You Like it Cakes. Each additional child is $10. The birthday child gets to pick the artwork, or, with at least two weeks' notice, a custom piece of art will be created for everyone to paint. Birthday party slots are available Saturday and Sunday afternoons and fill up fast. To book, call Myndie at (208) 743-9999.

Wild at Art: For a different spin on a painting party, check out this paint-your-own-pottery shop in Moscow (there's also a Lewiston location). There isn't a base price for a birthday party, it all depends on what piece of 'naked' pottery the guests choose to paint. Prices for pieces start at $5. Hosts can budget by choosing what guests will paint. Food, decorations and drinks aren't provided, but are welcome if you'd like to bring anything. Typically, parties last about 90 minutes but can last as long you'd like. Call Mark at (208) 669-2425.

Asotin County Family Aquatic Center: Packages for this Clarkston indoor and outdoor aquatic play space start at $100. For that, you get a small party room, themed decorations, indoor admission for 15 party guests and a T-shirt and card for the birthday guest of honor. If you'd like to add party guests, there is an additional fee per guest. You can also upgrade your party to utilize all the outside fun, add soda, cake, even party favors for additional fees. To book your party with ACFAC, call (509) 758-0110.

Palouse Discovery Science Center: Did you know we have a children's science museum in our area? The PDSC is located in Pullman and not only can you visit for an afternoon, you can also schedule to have a birthday party here. $150 includes admission for 12 guests and one parent each, 90 minutes in a party room, a 30-minute science activity (you can choose from a number of themes), $10 credit toward the gift shop, and plates, utensils, napkins and tablecloths. Not to mention an incredible experience for each guest. Bring your own food, beverage and cake, and you're set. Call

(509) 332-6869 for booking.

Do something outside and create your own fun. Scavenger hunts in Lewiston's Pioneer Park, the University of Idaho Arboretum in Moscow or (insert your favorite city park here) would be fun. Go to Hell's Gate State Park in Lewiston and, after playing at the playground, visit the museums on site. Make food yourself, order pizza or have your party catered by a local restaurant or catering company.