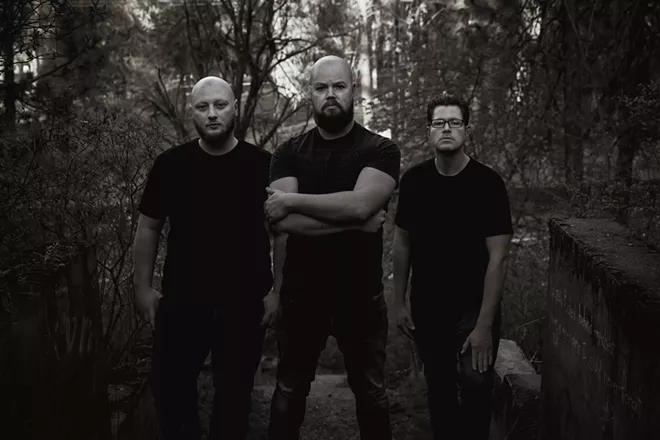 The members of the Spokane-based band Odyssey have spent 15 years together but nevertheless think their musical journey is just now getting started.
All clichés about their name aside, the instrumental metal trio consisting of guitarist Jerrick Crites and the Hilker brothers (bassist Jordan and drummer Lukas) may have a point.
The band's latest album, "Venomous Rhetoric," which released July 22, is a cathartic delight that illustrates how its members have improved as songwriters and musicians over a career that started innocuously in the basement of Crites' girlfriend's house.
From the almost dance-like bass and drums of the album's opening riff to the guitar-shredding solo that closes out the track "Death Fixation," "Venomous Rhetoric" brings together the best of instrumental metal and progressive rock into one fun-to-listen-to, head-banging package.
Whether or not you are a metal fan, the band's shows Friday, Aug. 12, at Hogan's in Clarkston and Saturday, Aug. 13, at Another Round Brewing in Pullman are worth marking on the calendar.
"This album and the last one, Swarm, have been sort of a turning point for us," Lukas Hilker said. "Musically, I feel like we finally discovered — here is our sound and our approach. Something we really started to pay attention to was making sure the whole thing has a nice flow start to finish, so there is no song where it is like, 'Track 3 where did that come from?' "
Another entertaining aspect of Odyssey's more recent albums is the band's willingness to go outside the bounds of instrumental progressive metal to bring in sounds from other genres.
"Our foundation has always been metal, but we are now more willing to throw in some blues influence, pop, jazz, whatever works in the context of the song," Jordan Hilker said. "From the bass side, I went with a much dirtier, aggressive tone. I also played with a pick, which is not my forte. I was like, 'You know what? I want to do something that pushes me,' so I used the pick to get a ton more attack and speed and then used a lot more effects to give the music a little more color and a change in dynamics."
One of the hardest things Odyssey has had to overcome over its decade-and-a-half together is the stigma of being a purely instrumental band. In their early years, the Hilker brothers said they used to get asked all the time if the band's singer was running late or if it was in a transformational phase or, God forbid, just a jam band.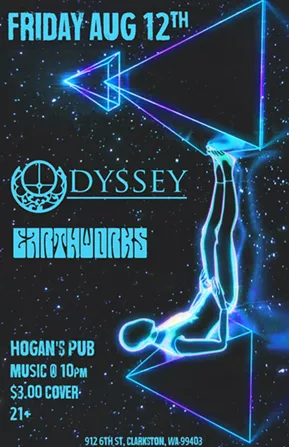 Despite the early difficulties, the band never seriously entertained the idea of bringing on a singer.
"We already knew instrumental. Our dad would just jam with us a few hours every week when we were kids," Lukas Hilker said. "So, we decided to just keep going with that. To me it never felt like it was lacking anything. It was just fun to kind of express ourselves through music any way we choose."
Over the years, as instrumental bands have become more prevalent and Odyssey has just gotten better, the lack of a singer has become less of an issue. In fact, it has opened up a lot of doors for the group.
"Instrumental is a niche market, metal is a niche market and progressive is a niche market. Sometimes we kind of jokingly ask ourselves, 'Are we trying to just cut our audience in half as many times as we can?' " Jordan Hilker said. "But at the same time, it has opened so many doors for us. There are people who are like 'Oh I love metal, but I hate the harsh vocals' and I'm like, 'OK, check us out.' It has helped us play on a wide range of bills."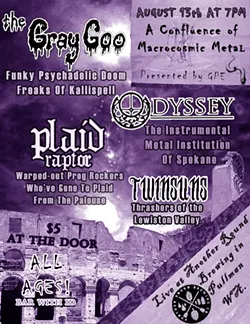 One of the high points of the band's career came in 2015 when Odyssey was opening for Camelot and Dragon Force. Dragon Force guitarist Hermann Li, considered one of the best metal musicians in the world, came up to the members of Odyssey backstage and told them their show was really cool.
"That wasn't us seeking him out. It was definitely a pinch-me moment," Lukas Hilker said. "But honestly, if you had to ask what the highpoint of our career has been I would have to say it is yet to come. We are just getting started."
Ferguson (he/him), a longtime Coug, is a lover of history, music and scotch. He can be reached at (509) 954-2912 or willfergusonsci@gmail.com.


If You Go
Odyssey and Earthworks
Where: Hogan's Pub, 906 Sixth St., Clarkston.
When: 10 p.m. Aug. 12.
Who: Metal fans (and metal-curious) 21 and older.
Cost: $3.
Of note: Odyssey will be joined by Earthworks, a band from the Palouse area, self-described on its Facebook page as playing "all organic homegrown deep-from-the-bowels-of-earth doom metal."
Odyssey, Plaid Raptor, The Gray Goo, Twin Suns
Where: Another Round Brewing Co., 745 N. Grand Ave., Pullman.
When: 7 p.m. Aug. 13.
Cost: $5.
Of note: This is an all-ages show, presented by Giant Palouse Earthworm; patrons must be 21 or older to enter the bar area.