by Khaliela Wright
for Inland 360
BookPeople of Moscow has served Palouse area readers since opening 45 years ago.
Carol Price purchased the store from Bob Green in November 2011 and has been operating as an IndieBound bookseller ever since. IndieBound is a collaboration between the independent bookstore members of the American Booksellers Association. It's all about the power of shopping locally because locally owned independent businesses keep money in their communities in the form of taxes, wages, and purchases.
"I like to stock books that I think my customers will enjoy," Price said. "I like to surprise my customers with great books that they didn't know about because they're not on the shelves at the airport bookstore or on the bestseller list."
Connecting writers and readers is something independent bookstores do best. Indies First Day is a grassroots movement that asks authors to support independent booksellers by holding events on Small Business Saturday, which takes place the Saturday after Thanksgiving. The idea was conceived by Sherman Alexie in 2013, who encouraged fellow authors to work with local booksellers to make recommendations, autograph books, and urge readers to buy books by other local authors.
"Our community is embarrassingly rich in writing talent," Price said. "They support the bookstore and in turn we support them. Their books on our shelves help us stand out as an independent business; a chain store wouldn't have that freedom."
This year BookPeople of Moscow teamed up with the Palouse Writers Guild to put together a line-up of local authors to celebrate Indies First Day. Eight authors will be on hand Saturday to meet with the public and sign books. The participating authors have written a combined total of 26 books and represent several genres, so there is a little something for everyone on your holiday shopping list.
"I have a deep appreciation of how independent businesses help make a community unique," Price said. "Because independent businesses are freer to reflect the unique and diverse tastes of their customers. My store doesn't look or feel like any other indie bookstore, and Moscow doesn't look like any other town. My support of local authors is part of this, too."
Indie's First Day Authors
Moscow author Katherine Sterling will be signing her debut book, "Brownie Take Me Home: An Exceptional Collection of Short Stories." Other Moscow authors include Mark Rounds, Nate Barham, and Priscilla Wegars.
Rounds works for the University of Idaho and in his free time writes futuristic dystopian novels. His newest title, "Commonality Games," features a race of aliens who have rebuilt the American economy and eradicated poverty. Nate Barham teaches English and drama at Genesee High School. He writes traditional fantasy in a modern cinematic style. Readers of his "Alora's Tear" series should expect swordplay, elves, magical artifacts, and a richly detailed world.
Wegars is a historian and historical archaeologist. Her book, "As Rugged as the Terrain: CCC 'Boys,' Federal Convicts, and World War II Alien Internees Wrestle with a Mountain Wilderness," was a co-winner for Idaho Book of the Year. All of her works focus on some aspect of Idaho history with an emphasis on early Asian-American settlers. Sales of Wegars books benefit the University of Idaho's Asian American Comparative Collection.
Lewiston native Al Halsey writes horror, fantasy, and paranormal thrillers, with an emphasis in zombies. He is a prolific author who has already published seven books, in addition to being featured in a number of anthologies. One reviewer called his most recent publication, "Empires of the Dead," "part Game of Thrones, part Lord of the Rings, a pinch of Deadliest Catch."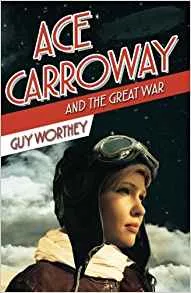 Pullmanites, Sanan Kolva and Guy Worthey, will join the slew of Idaho authors to sign copies of their books, too. Sanan is the author of "The Chosen of the Spears" series, an epic fantasy, and the "Silverline Chronicles," a steampunk fantasy. Guy Worthey is an astrophysicist at Washington State University by day and writes young adult novels by night. Guy's series, "The Adventures of Ace Carroway," is set during World War I.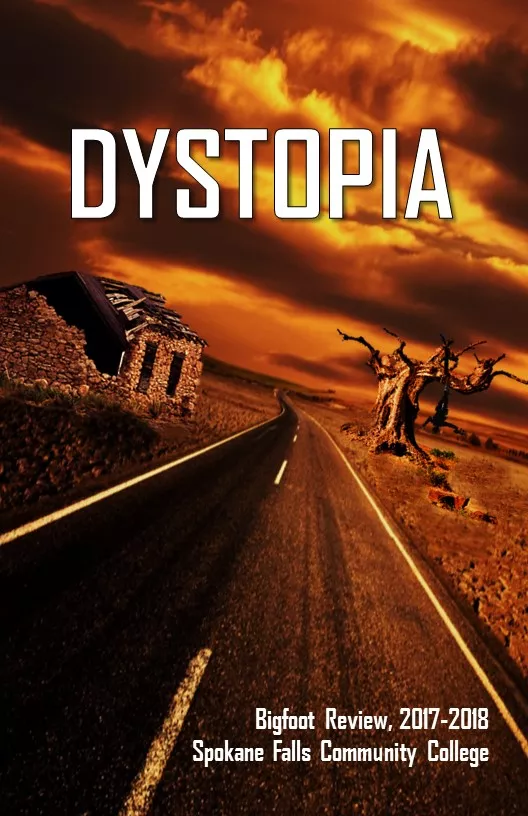 Students from the Pullman Campus of Spokane Fall Community College will sign copies of their anthology, "Dystopia." Proceeds from the sale of their book goes to support the club, fund future anthology publications, enable club members to attend writing conferences, and support student writing endeavors.
Khaliela Wright teaches at the Pullman Campus of Spokane Falls Community College where she serves as the Creative Writing Club adviser and oversees the publication of the school's annual anthology. Her short stories have won awards from the Idaho Writers Guild and IDAHO Magazine. She is president of the Palouse Writers Guild and works as a freelance writer and political cartoonist.
Find complete author bios here: https://khalielawright.com/indie-author-day-2018/
IF YOU GO
WHAT: Indie Author Day
WHEN: 10 a.m. to 6 p.m. Saturday
WHERE: BookPeople of Moscow, 521 S. Main St., Moscow
COST: Free
Schedule:
10 a.m. to noon Katherine Sterling
10 a.m. to 2 p.m. Al Halsey and Nate Barham
Noon to 4 p.m. Sanan Kolva
2 to 4 p.m. Mark Rounds
2 to 6 p.m. Guy Worthey
4 to 6 p.m. Priscilla Wegars and the Pullman Creative Writing Club